Yacht Theme Ideas
While on board as a yacht stew/steward, there is a good chance you'll be asked to prepare for some sort of event or celebration. However, there must be a fine balance between making it fun and having it not be tacky. Instagram and Pinterest are great resources for fun and classy solutions. In our experience and for obvious reasons, Nautical/Pirate themes seem to be the most popular onboard.
Nautical/Pirate
This is a common theme for a charter, and there are so many ways you can decorate depending on the age of guests. For children and families, they might enjoy a bit more of the "Pirates of the Caribbean" look, complete with a treasure hunt and fake gold coins. If you're entertaining mostly adults, opt for simple pirate accents, bottles, and candles.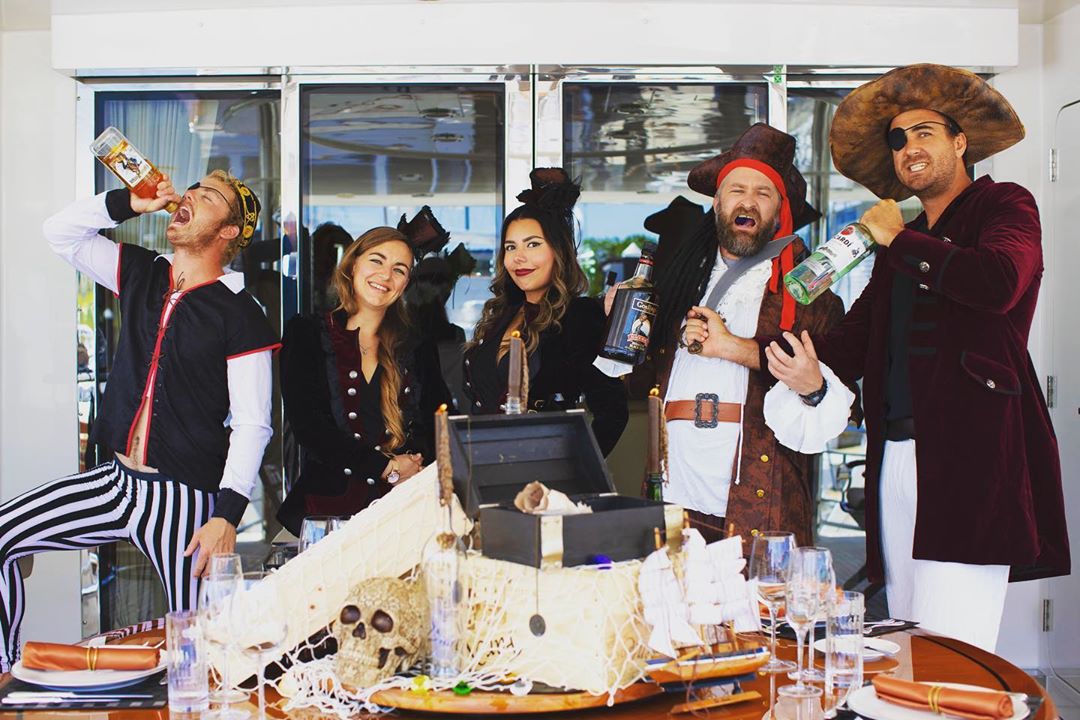 Motor Yacht Antares "You can always rely on the deckhand to finish the rum"
It is always fun for the entire crew to get involved and a great way to do that is by purchasing some fun costumes! You can also have the guests take part by scattering eye patches or pirate hats around the table. Make some fun pirate rum punch and add it to your signature cocktail for the evening!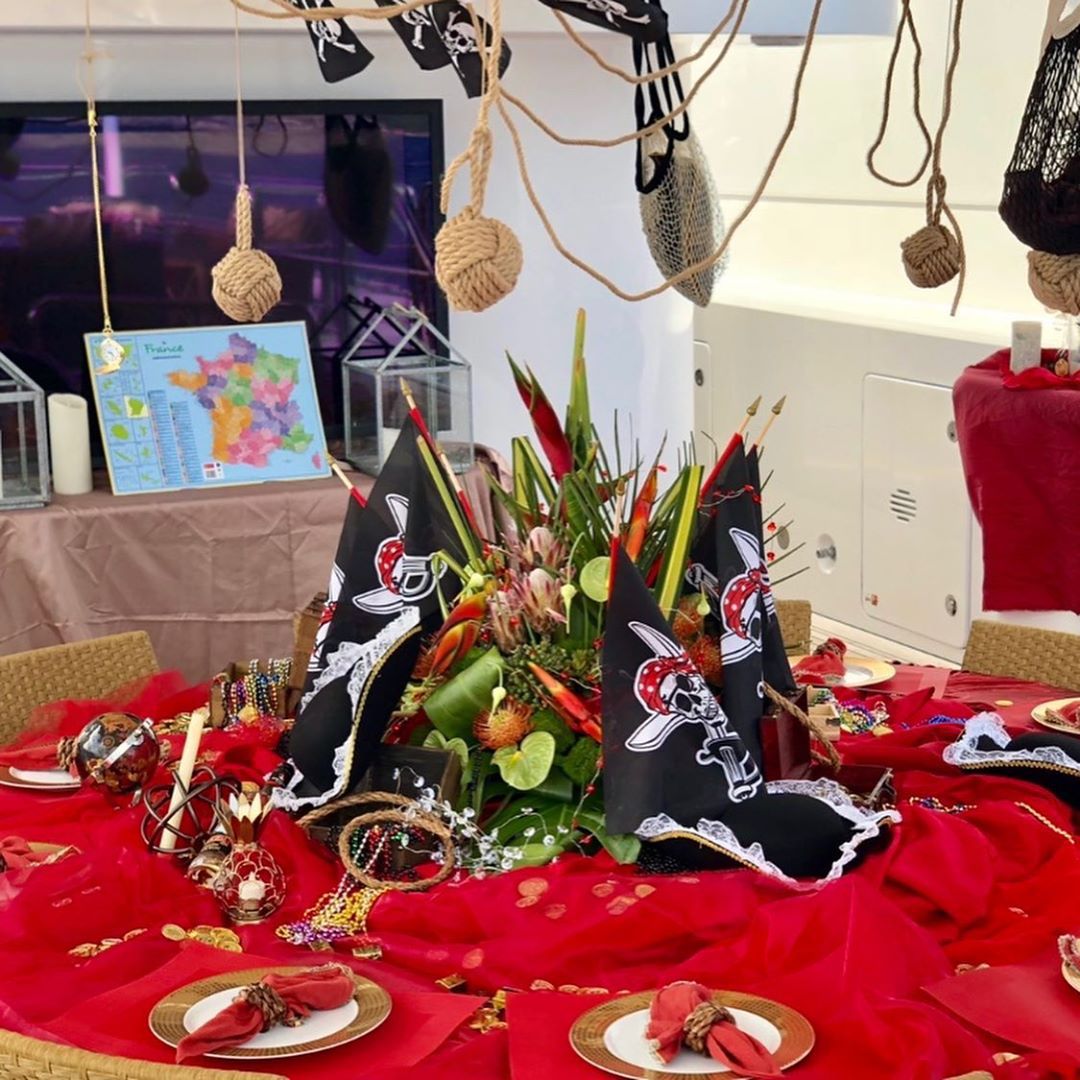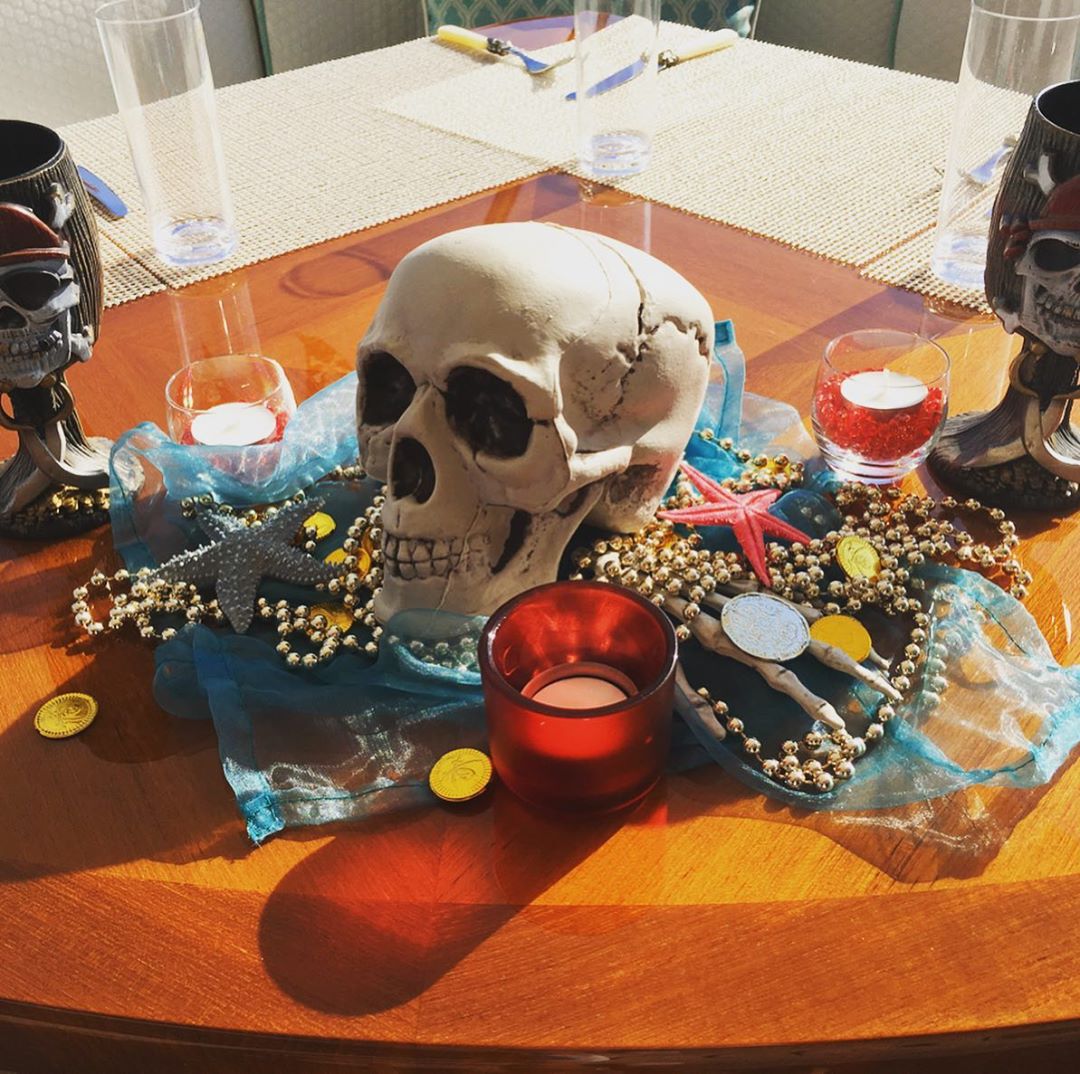 The Queen of Theme - "Aye ye scallywags"
Creating a hanging canopy of flags, ropes, lanterns or other interesting themed items is a fun way to create an amazing atmosphere.
Add a large skull or boat to form your centerpiece in the middle of the table. You can add gold coins, beads, and jewels scattered around to add color and some pops of playful fun.
Beach
Another common charter theme Pineapples are very trendy right now, so utilize those as you can. This is an easy theme to dress up and make fun or be a little more relaxing.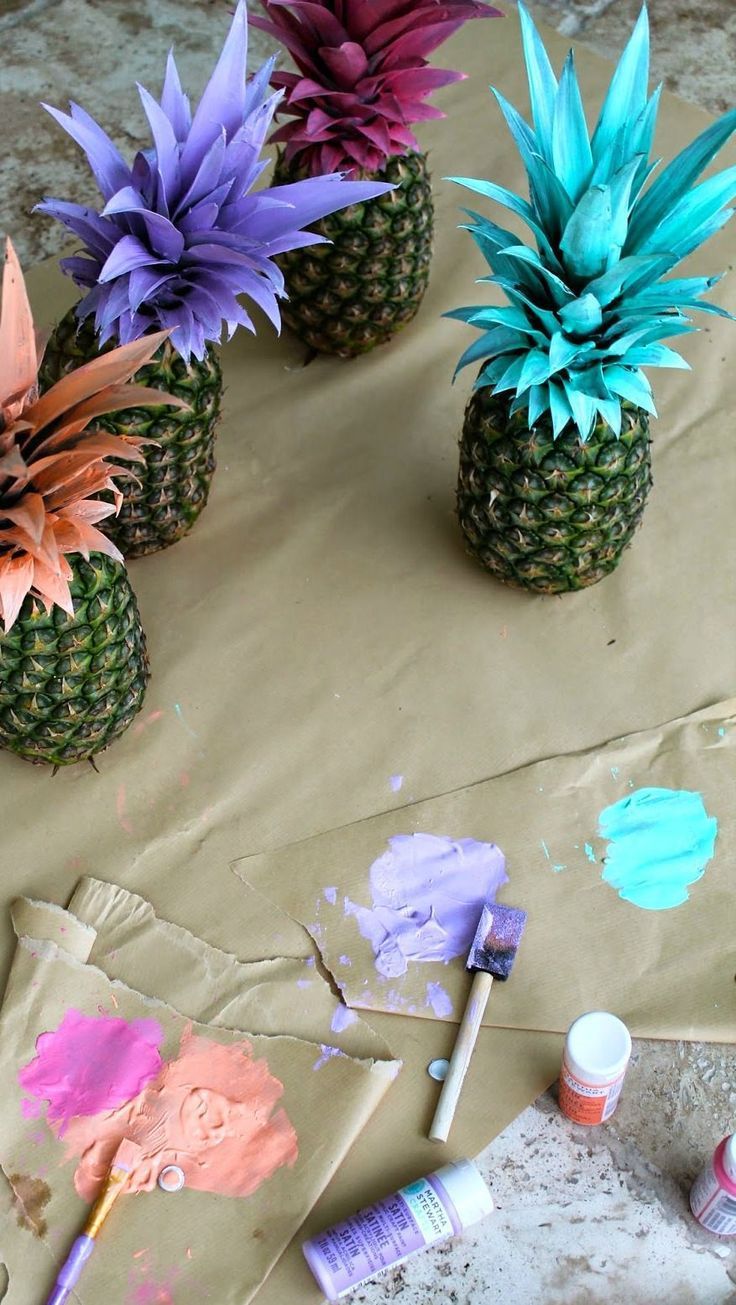 Get creative and add some pops of color with pineapples. This could be a fun project to do with your interior team to break up the regular daily routine.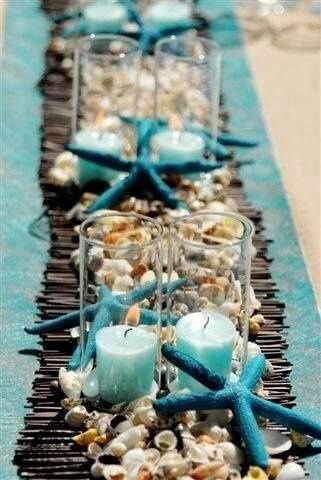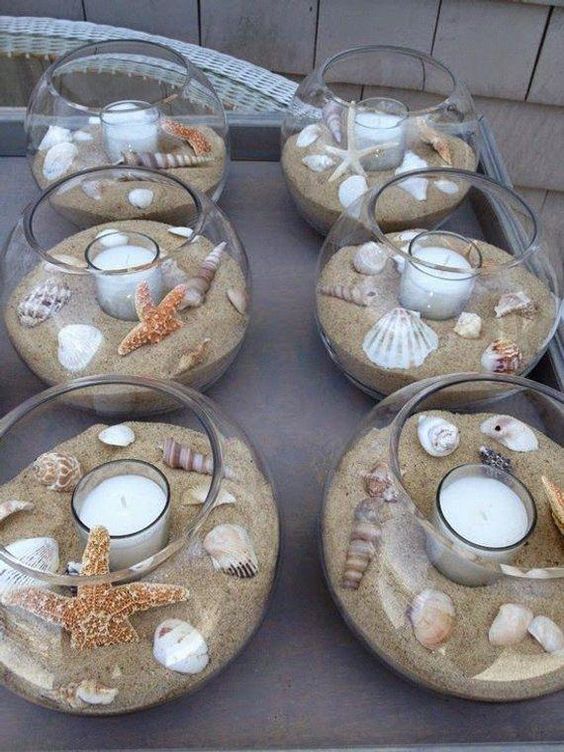 Another great way to add depth to your table is by using glass holders and creating mini beaches inside with tea lights. This is always a winner with guests, Sand and shells can be placed inside or you can use the shells to scatter along the table. The candles are great for evening meals outside. Tip: I would recommend using electric tealight candles if it is windy outside.
Reminder: There is always room for dessert! Use glass jars to hold rock candies or even purchase some sea glass sweets to keep with the beach theme that the guests can have right from the table. Have the chef prepare some nautical themed cupcakes or cookies, especially if you have young kids onboard!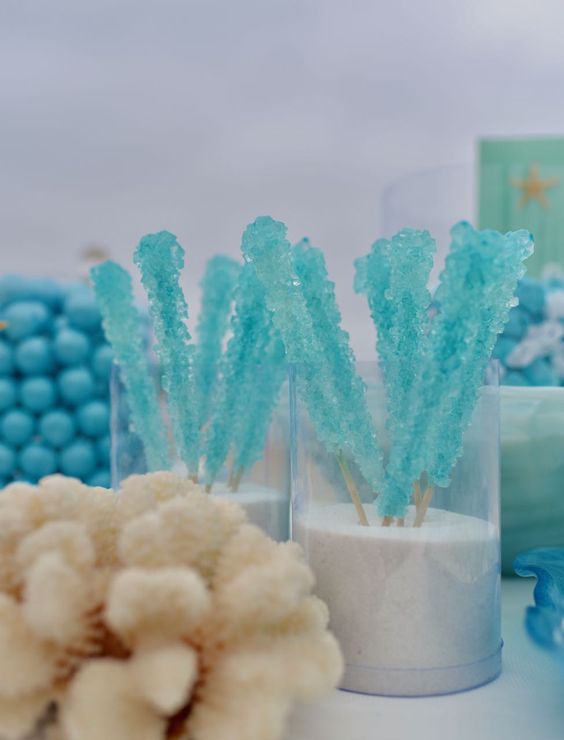 What are some nautical/pirate theme ideas you've done on board? Tell us about it!
---
Looking for a yacht job? Create a free CREW account and start receiving job offers.
Looking for crew? Join Meridiano and easily search over 40,000 qualified crew profiles to find your next great hire!