The Wharf Marina - Washington DC
For the second part of our Marina Exploration Series we are off to chat with Leigh Diemert General Manager of The Wharf Marina in Washington, DC. The Wharf Marina in Washington D.C. is a world-class waterfront destination for residents and visitors alike. This remarkable mile-long neighborhood along the Washington Channel of the Potomac River reestablishes Washington D.C., as a true waterfront city. Boaters enjoy easy access to shops, restaurants, cultural uses, hotels, music venues, free events and public areas including waterfront parks, promenades, piers, and docks.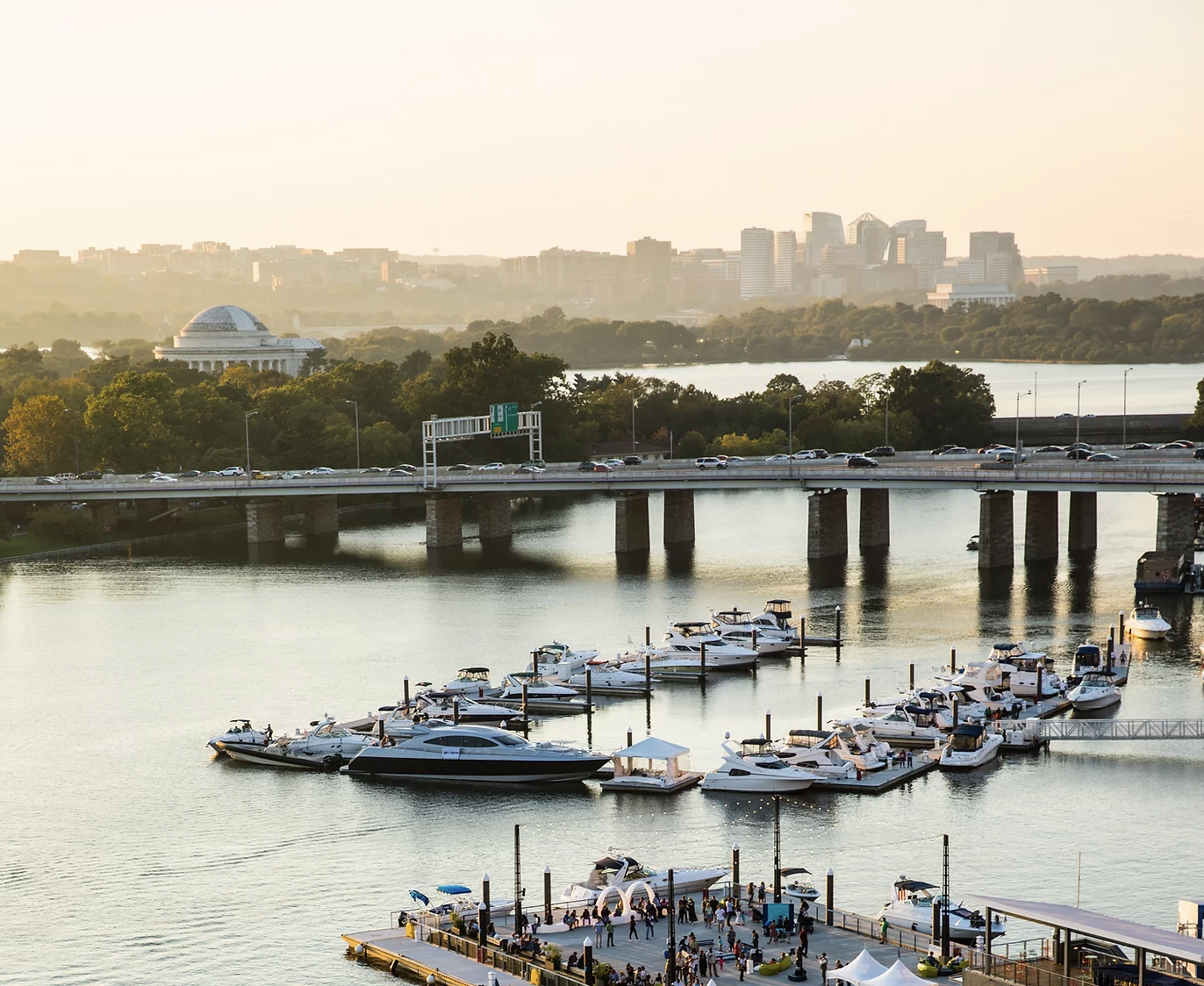 The Wharf Marina is located just south of the National Mall, offering easy access to Washington D.C.'s most beloved monuments and memorials, art venues, sporting events, and more. In recent years, The Wharf has transformed the shores of the Potomac River into a world-class travel destination. With new music venues, 5-star dining experiences, access to the National Mall, and more. There is no better, more convenient place to experience all of DC.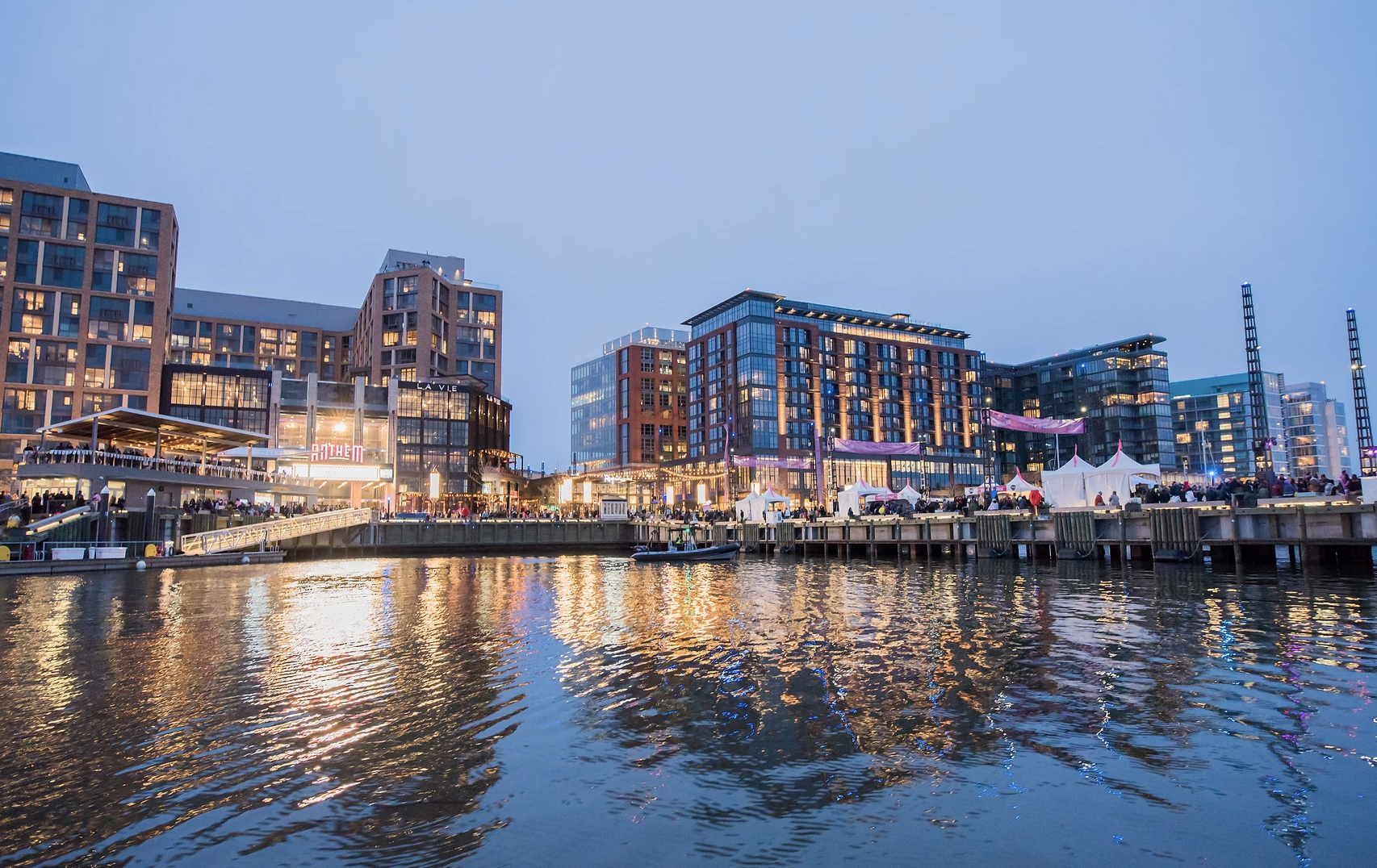 The Wharf Marina is a world class marina with amenities to match including a brand-new boater's club house, 24-hour security, fuel dock with high-speed diesel, 300sqft retail dock shop, complimentary WIFI, pump out service, showers, and more!
According to Diemert, in addition to the ample amenities the fact that the marina is located only mile away from Eastern Market which features tons of local meat and produce makes the Wharf a Chef's dream marina stop. Eastern Market is far more than a market. It is a community hub for the Capitol Hill neighborhood and a cultural destination for visitors from around the world.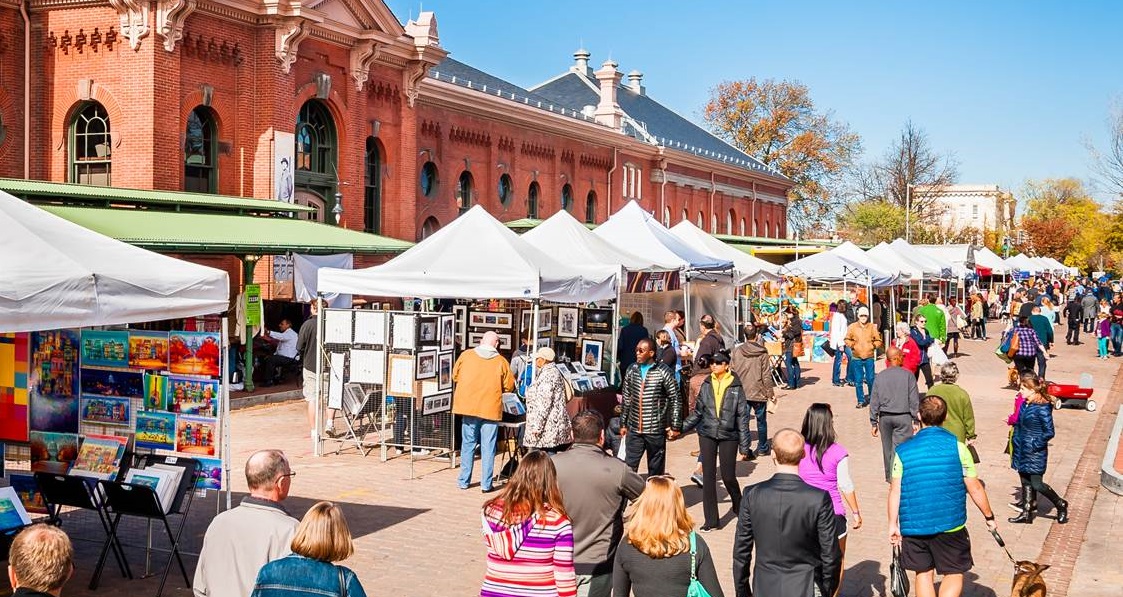 From Tuesday through Sunday, visitors flow through the South Hall Market, where merchants serve the finest meats, poultry, seafood, produce, pasta, baked goods and cheeses from around the world. On weekends, Eastern Market buzzes with excitement, live music, and local flair! Outside of the market, local farmers empty their trucks with recently harvested produce…direct from farms in Delaware, Pennsylvania, Maryland, Virginia and West Virginia. Beyond fruits, veggies, and fresh flowers, over 100 exhibitors of handmade arts, crafts, jewelry, and antiques offer something for everyone!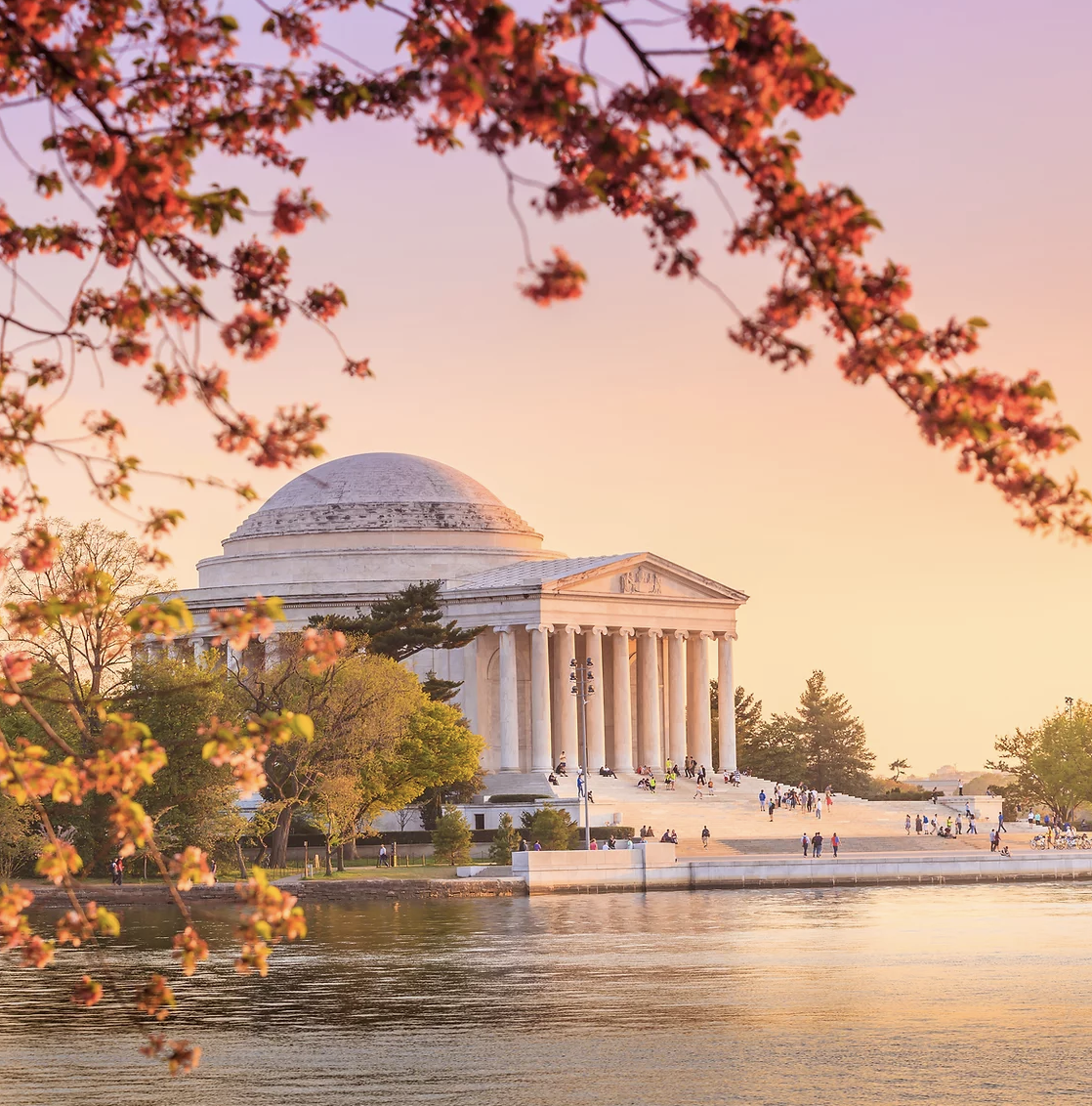 Diemert goes on to explain that though any time of year is an ideal one for you to visit, early April is an especially popular time. During which time visitors can experience Cherry Blossom season along the Tidal Basin! East Potomac Park which runs parallel with the Washington Channel is lined with the beautiful Cherry Trees.
If that weren't reason enough to come to the Wharf you can't forget 4th of July! 4th of July in the Nation's capital is an experience unlike any other. From parades to the unparalleled Firework display at the National Mall, The Wharf Marina has a front row seat to all 4th of July festivities in the heart of America.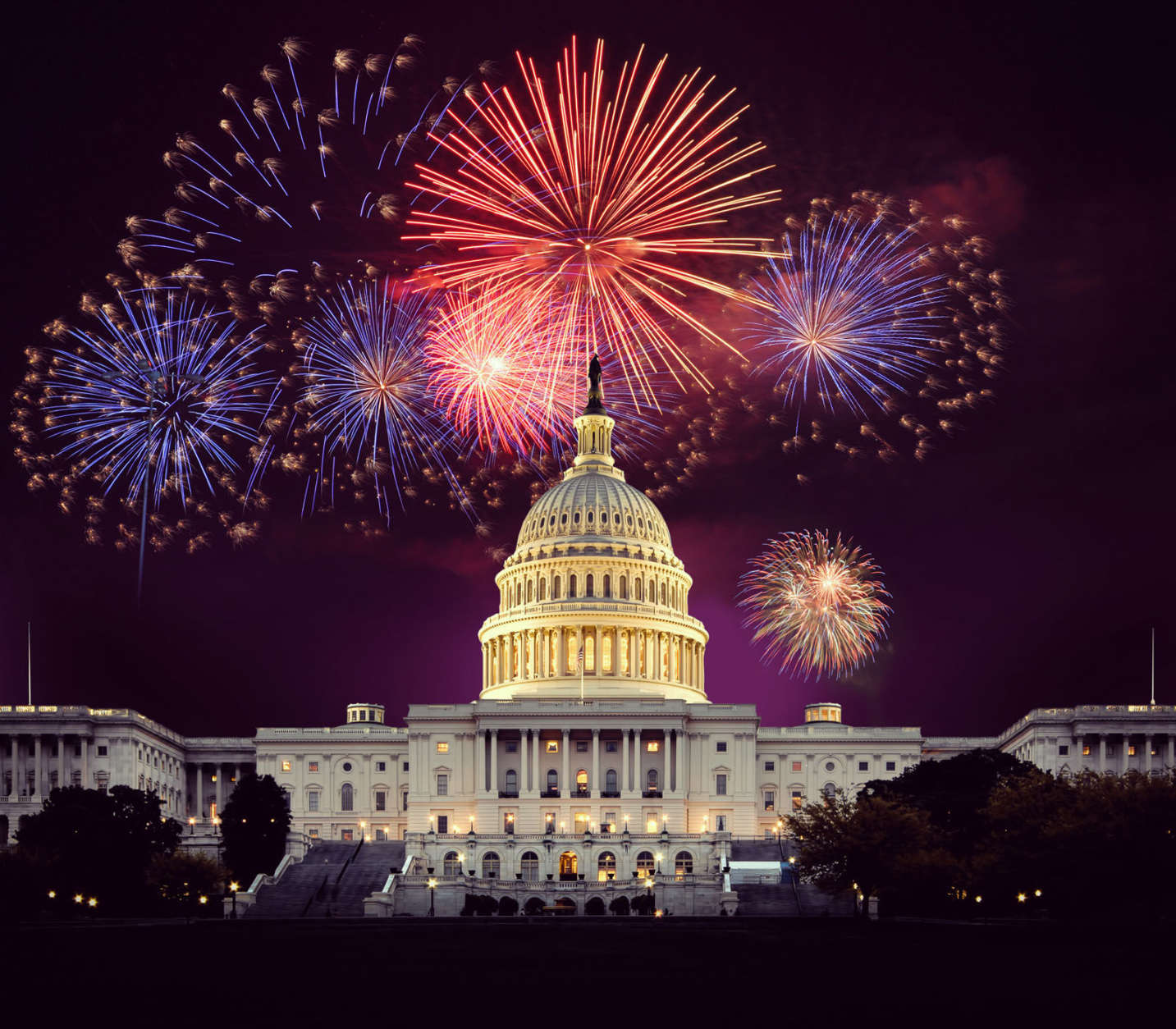 So the next time you want to plan a visit to our Nation's Capital be sure to check out The Wharf Marina in Washington, DC. The Wharf Marina has partnered with Snag-A-Slip the leading online boat slip reservation provider. Simply visit Snag-A-Slip to view slip availability and reserve your slip online today.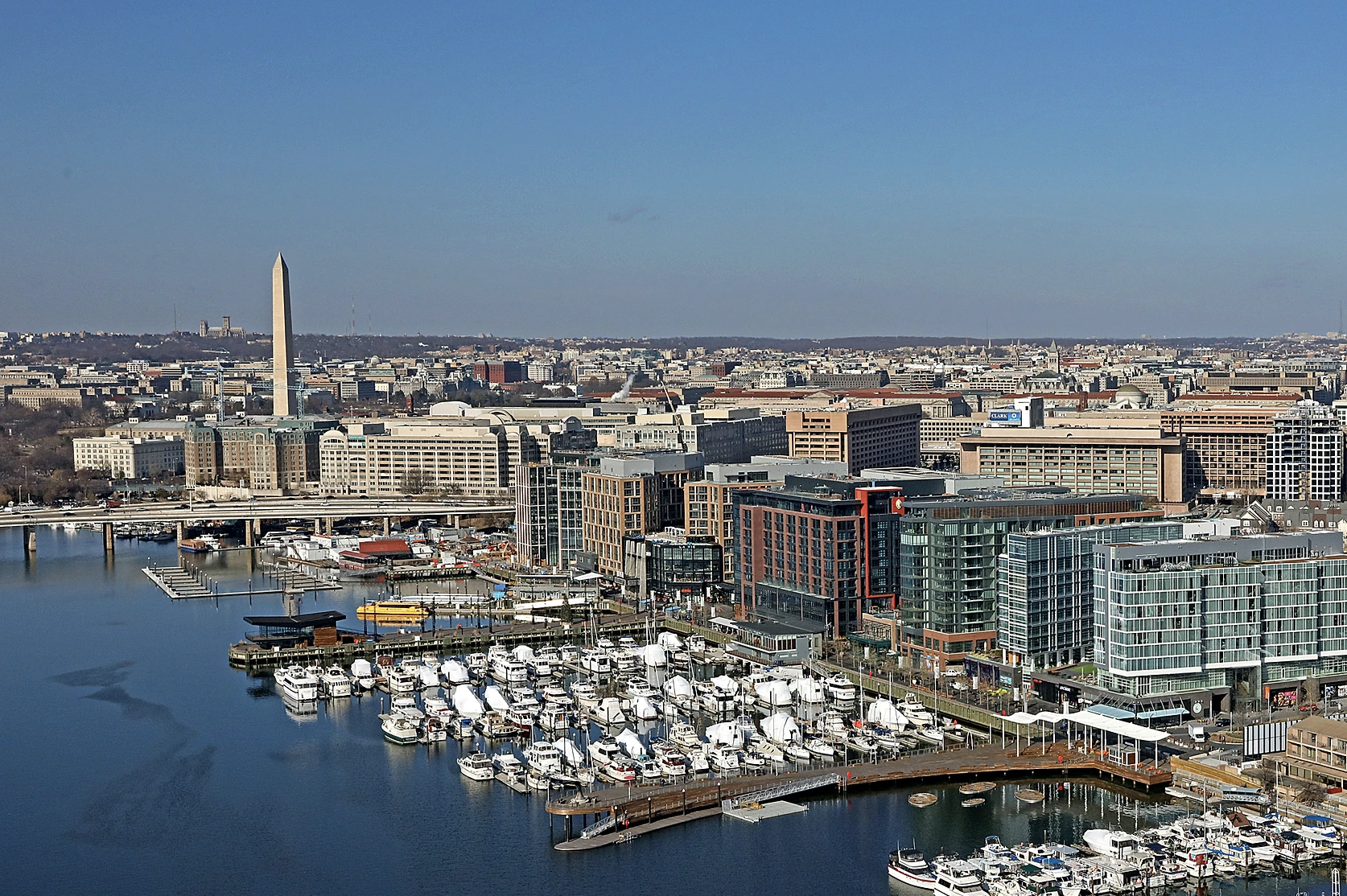 As always, no matter where your life takes you Meridian° is here for you every step of the way. From getting you hired or helping you find crew, our team of industry experts are here to help. At Meridian° we want you to come for a job and stay for a career.
​
---
Looking for a yacht job? We are here to help guide you on the journey! Send us your CV/Resume and we will create a profile for you today! Crew@MeridianGo.com
Looking for crew? Join now and easily search over 40,000 qualified crew profiles to find your next great hire! Email Sales@MeridianGo.com
Copyright © 2022 by Meridian°
The information provided in this publication is intended for guidance only. We make every attempt to ensure the information included in this publication is accurate and up-to-date. However, Meridian° makes no warranty or guarantee regarding the accuracy of the information within this publication. We recommend, in all cases, seeking specialist advice so that your circumstances can be fully considered.
All rights reserved. This publication or any portion thereof may not be reproduced or used in any manner whatsoever without the express written permission of the publisher except for the use of brief quotations in a book review.