Safe Harbor Newport Shipyard & Marina
The next stop on our Marina tour is the Safe Harbor, Newport Shipyard and Marina in Newport, Rhode Island. Safe Harbor Newport Shipyard & Marina located in the heart of historic Newport, Rhode Island offers 3,500 linear feet of dock space and can handle yachts up to 350 feet in length at their facility. They offer a wide-range of amenities at our marina, including Ship's Store, Belle's Café, Fitness Center, Marina Vehicles, Golf Carts and 24 Hr. Security. They are conveniently located a short distance from downtown Newport with world-class dining, entertainment and site.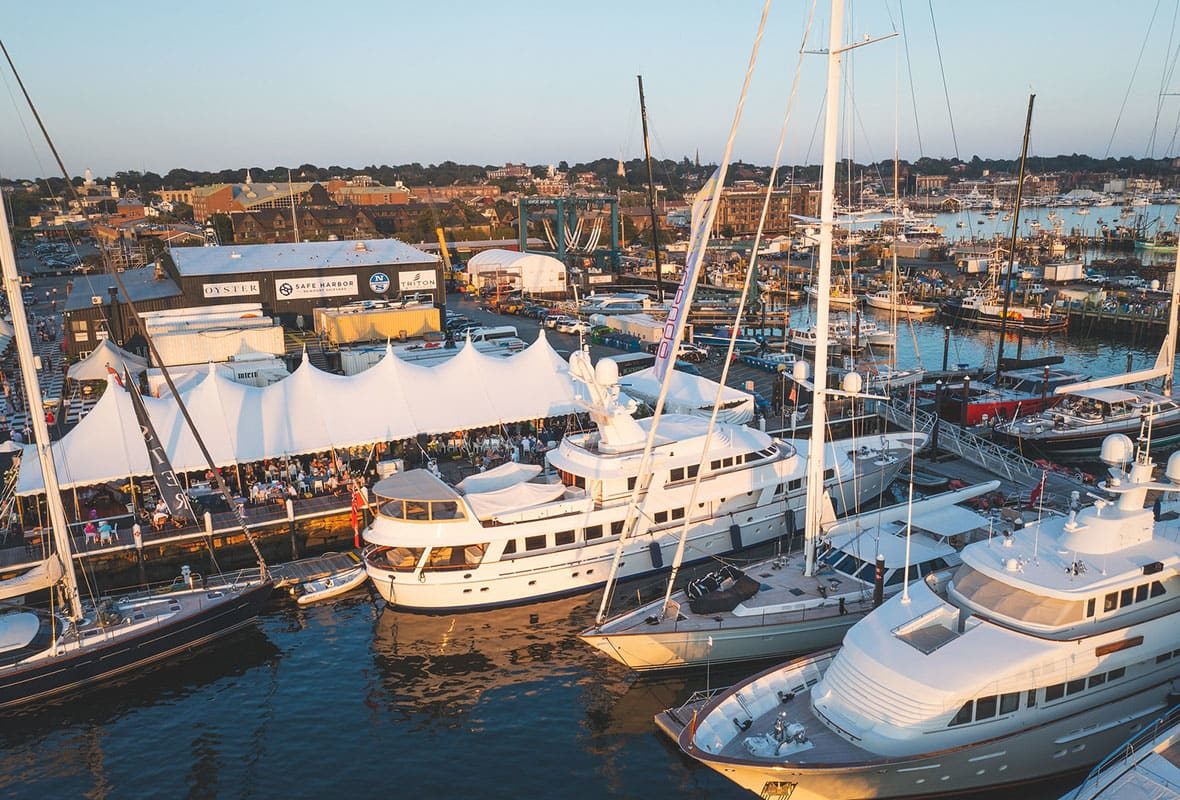 As a yachting destination, Newport is hard to beat. The beautiful harbor, lively regatta circuit, charming town life and central location ensure that "America's sailing capital" lives up to its billing every summer. At the center of the action is Safe Harbor Newport Shipyard. With the biggest lifts, cleanest facilities, and the most dock space in town - as well as a full-service yard, ship store, restaurant and fitness center all right on the harbor front - Safe Harbor Newport Shipyard has become New England's yachting hub, attracting some of the world's most spectacular yachts.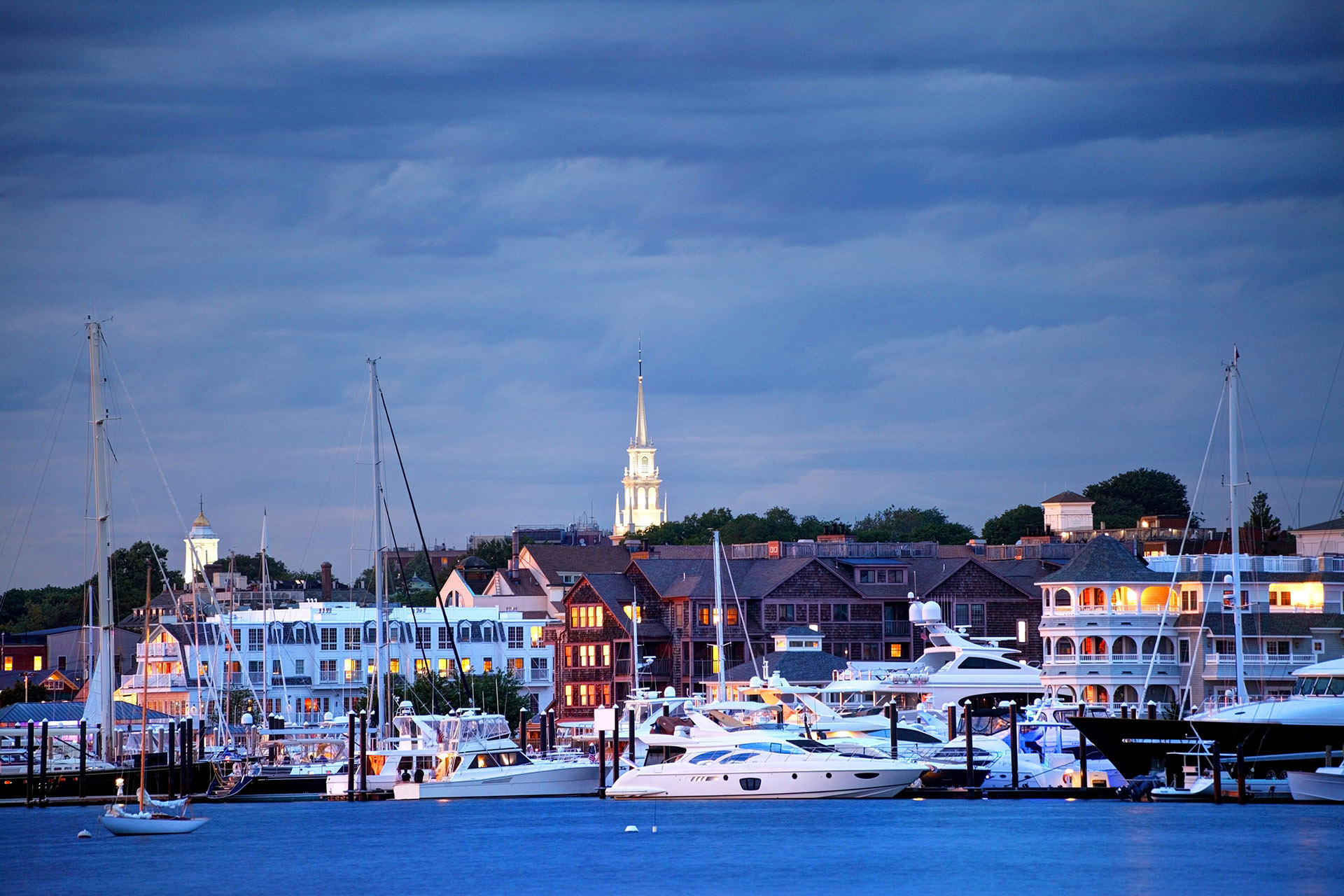 This union of a full-service shipyard & marina with a high level of hospitality and service ultimately enriches the experience for attendees, exhibitors and sponsors, and places Safe Harbor Newport Shipyard in the perfect position to host a wide range of yacht- and yachting-related functions.
Newport is famously referred to as "America's First Resort" and "The Yachting Capital of the World." With a large, sheltered harbor within Narragansett Bay, Newport offers easy access to the Cape and Islands and is one of the primary destinations for cruising, racing and chartering during the summer months. Situated directly between New York City and Boston, Newport draws visitors from one of the wealthiest population corridors in the world.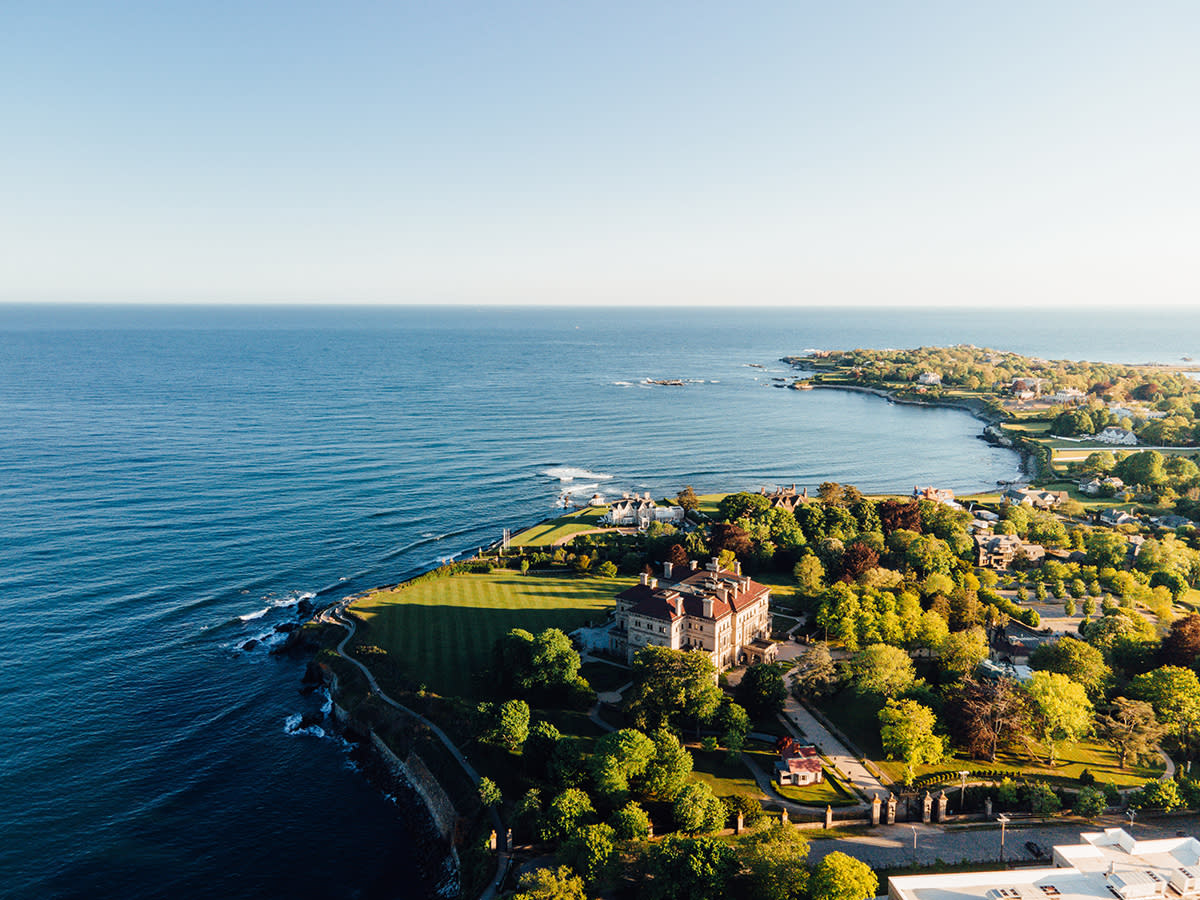 One of the best time to visit is of course for the Newport Charter Yacht Show. Held in June, The Newport Charter Yacht Show is a showcase of luxury charter yachts alongside a display of ancillary goods and services for the charter industry. This four-day event is dedicated exclusively to yacht charter professionals—agents, owners, brokers and captains—in the dynamic, picturesque setting of Newport, Rhode Island. The Newport Charter Yacht Show is owned and produced by Safe Harbor Newport Shipyard.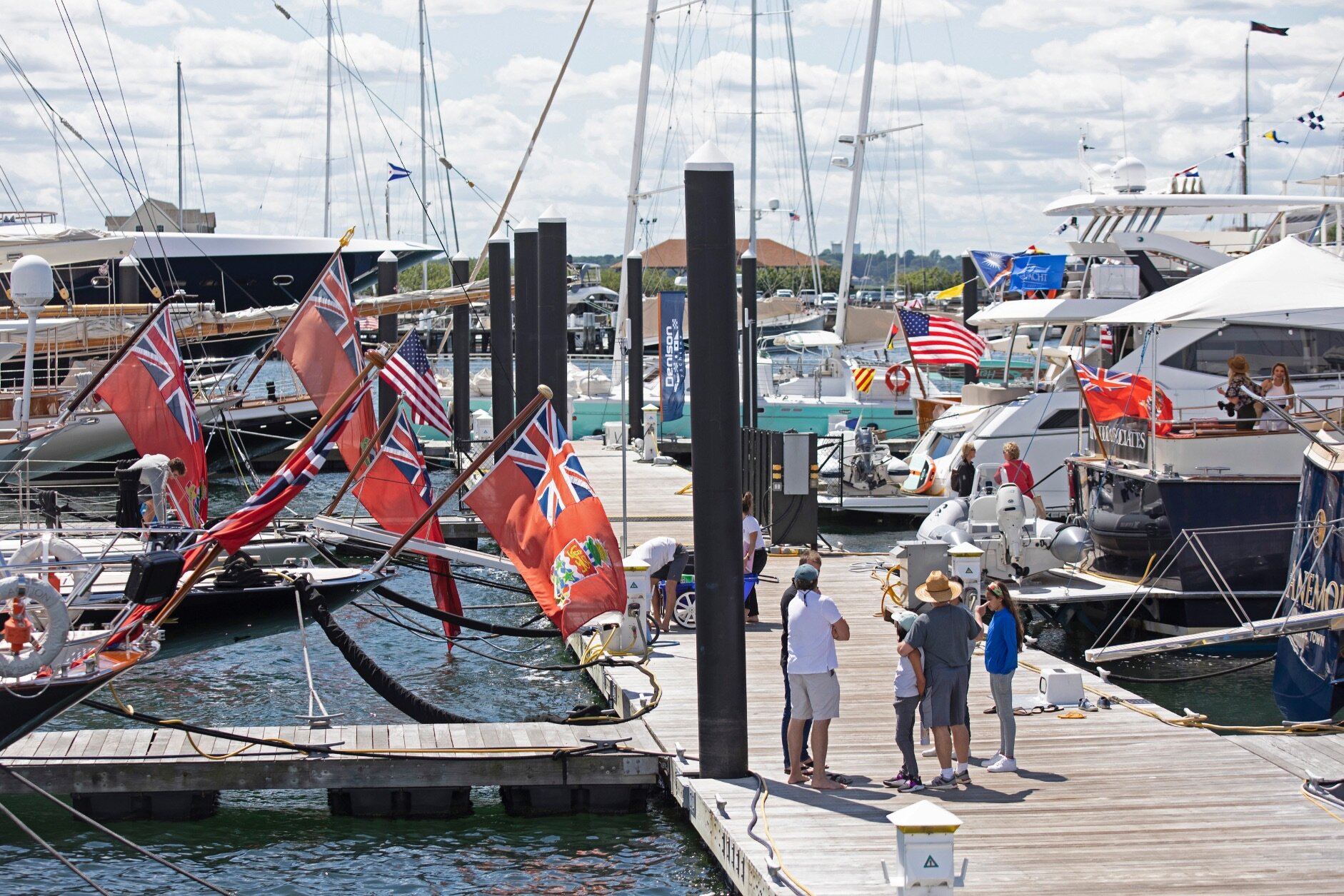 The core focus of this event pivots around a world-class display of luxury yachts (70' – 200'+) available for charter as well as the services and amenities available to support yachts and their crew. While vessels on display represent primarily the charter yacht industry, we also believe that the mix of on-land exhibitors offers value for the captains and crew and enhances the experience for the potential charter guest. Only exhibitors who fit within the positioning of the event and whose products and services complement the charter yacht lifestyle are invited to exhibit. It's location of the show at the Shipyard makes visiting during this event an easy choice.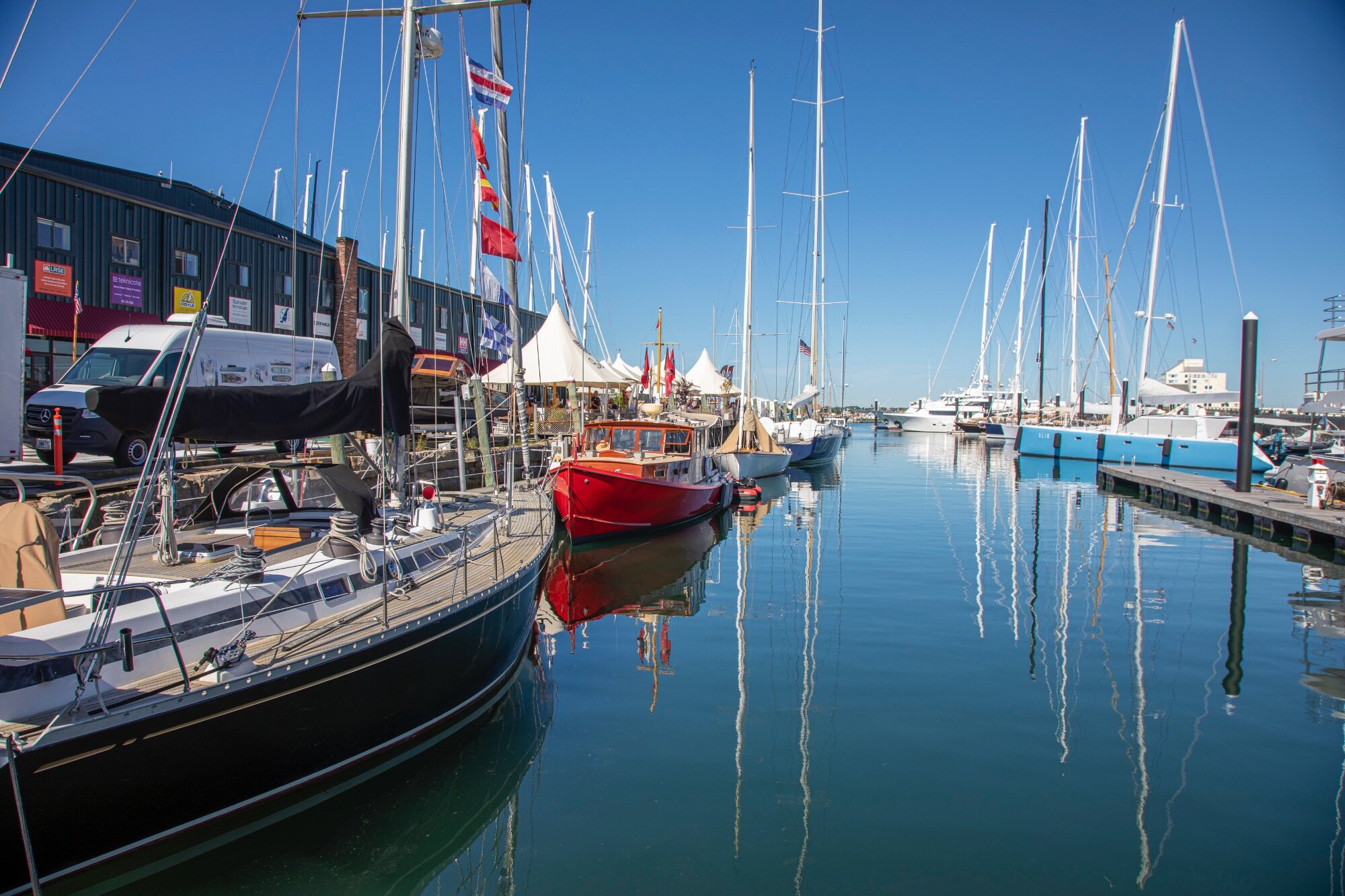 Safe Harbor Newport Shipyard is trusted within the marine industry to provide premier services with personal attention and responsiveness to visiting yachts and their crew. They have a team of qualified technicians, carpenters and dock staff on hand to offer the very best and most dedicated services available in the industry. The marina can accommodate yachts up to 350', with a maximum draft 22ft, equipped with 3-phase power up to 400 amps and 480v. Numerous captains rate Newport Shipyard as a "Five Star World-Class" facility with a great reputation.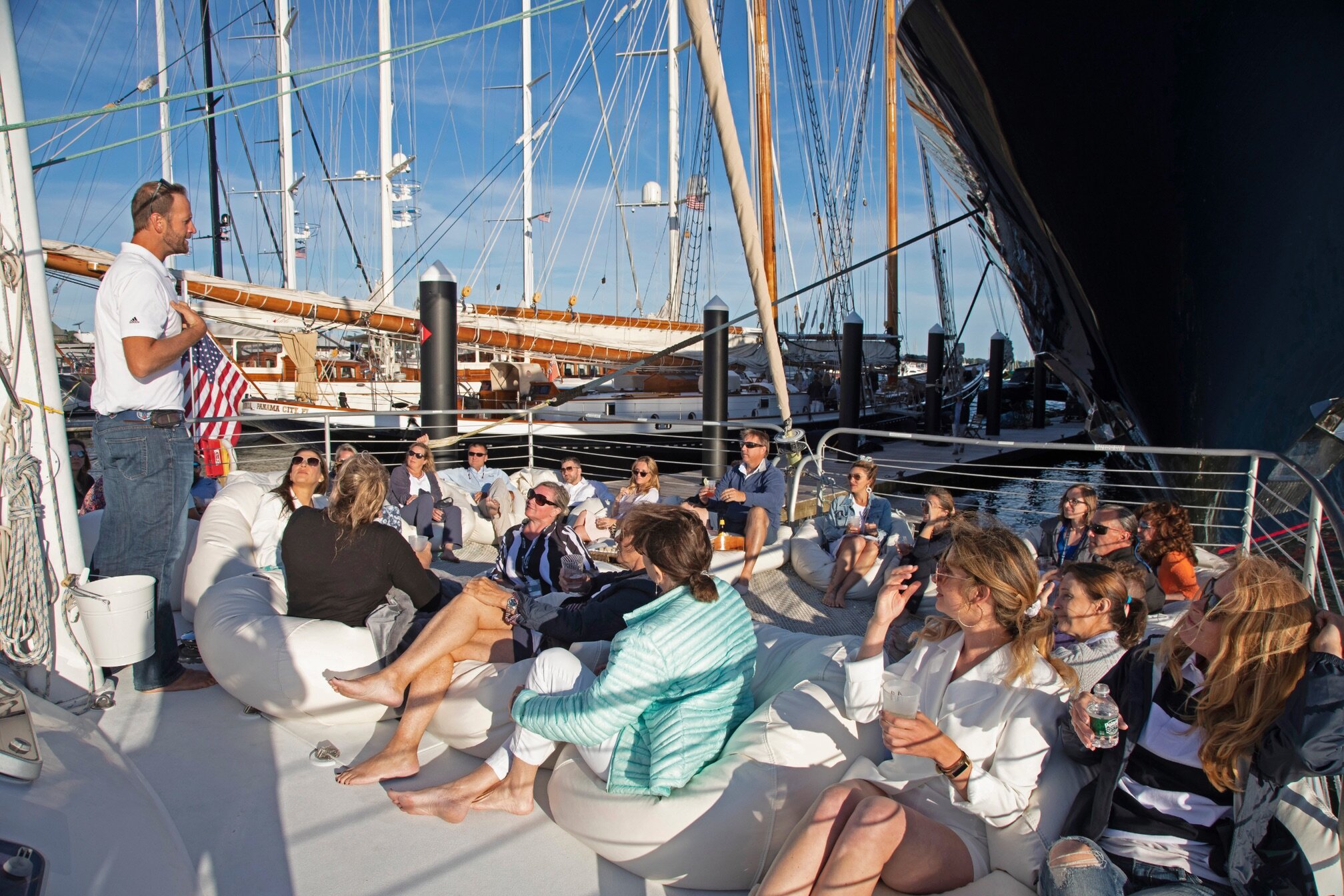 The Shipyard sits on 14 acres and features a paint shed and workshops fitted out with the latest technology and machinery. Local onsite craftsmen offer talent and experience in carpentry, paint refinishing, welding / fabrication, mechanical and electrical works. Onsite amenities include: fitness center, Belle's Café, ship store, courtesy golf carts, marina vehicles, and free Shipyard-wide Wi-Fi.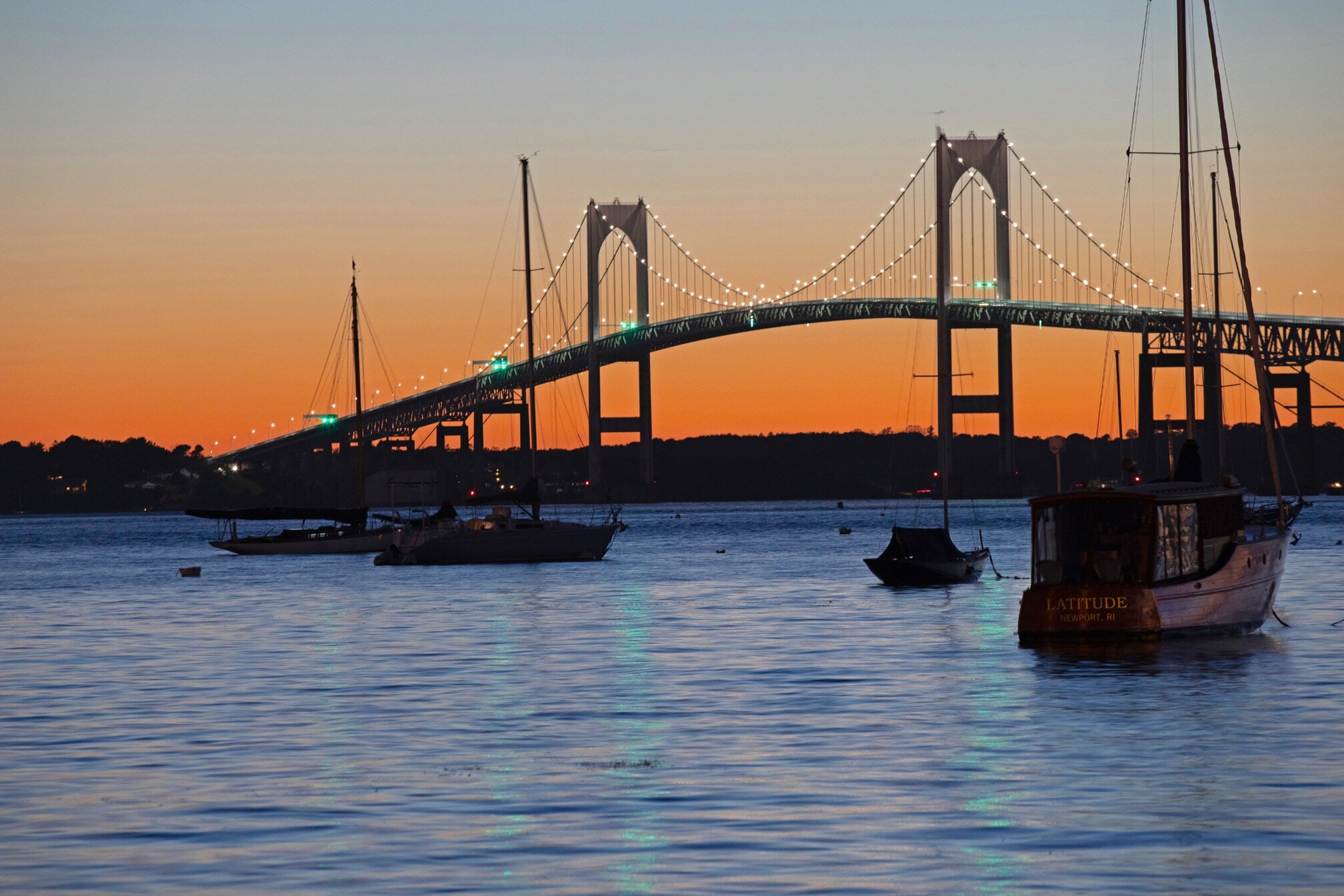 As always, no matter where your life takes you Meridian° is here for you every step of the way. From getting you hired or helping you find crew, our team of industry experts are here to help. At Meridian° we want you to come for a job and stay for a career.
​
---
Looking for a yacht job? We are here to help guide you on the journey! Send us your CV/Resume and we will create a profile for you today! Crew@MeridianGo.com
Looking for crew? Join now and easily search over 40,000 qualified crew profiles to find your next great hire! Email Sales@MeridianGo.com
Copyright © 2022 by Meridian°
The information provided in this publication is intended for guidance only. We make every attempt to ensure the information included in this publication is accurate and up-to-date. However, Meridian° makes no warranty or guarantee regarding the accuracy of the information within this publication. We recommend, in all cases, seeking specialist advice so that your circumstances can be fully considered.
All rights reserved. This publication or any portion thereof may not be reproduced or used in any manner whatsoever without the express written permission of the publisher except for the use of brief quotations in a book review.