Everything You Need to Know About the Exuma Cays Land and Sea Park
If you've ever worked on a charter that went to The Bahamas, you've either spent some time in the Exuma Cays Land and Sea Park (ECLSP), or at least heard of it. But did you know the ECLSP is one of 32 national parks in The Bahamas national park system that is managed by The Bahamas National Trust.
At The Bahamas National Trust (BNT), so much of what we do would not be possible without the aid and goodwill of donors, volunteers, and supporters. As a yachtie, you're in a position that may allow you to support our work in a special way. The Exuma Cays Land & Sea Park - the very first land and sea park in the world - is one of the most popular destinations for boaters in Bahamian waters, so you'll probably end up here more than once during your travels as a yachtie. If you're interested in conservation, appreciate the beauty of our turquoise waters and unique marine ecosystems, or just happen to find yourself with some extra time when anchored or moored within the ECLSP and want to lend a hand to our passionate and dedicated BNTeam, read on to find out how you can do just that!
1. Learn about the BNT and the ECLSP
Our national parks are sanctuaries for the invaluable and unique species and natural resources of The Bahamas. Many species depend on these areas in order to survive. The ECLSP is no exception. Within the park's 174,194 acre boundary are some of the healthiest reefs, mangroves, seagrass beds, and other ecosystems you'll see in The Bahamas. Your guests can enjoy up-close experiences with many beautiful and amazing species when they go diving, or hiking in the park… but in order for guests to be able to do this, we must work together to ensure these species are protected! That's why it's important to make sure all guests are informed of the rules and regulations of the park. Among these, it is important to emphasize that the park is a complete no-take zone, meaning under no circumstances is any fishing, conching, shelling, or lobstering allowed. Nothing living or dead may be removed from the park.
Let's work together to preserve these special species and places for the enjoyment and benefit of everyone!
3. Volunteer your skills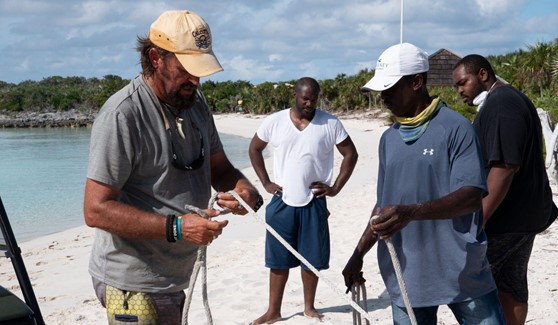 At the ECLSP, we're always in need of skilled volunteers. If you find yourself within the park with some extra time and a desire to lend a hand, there are a number of ways you can help. Ask about assisting with trail maintenance or overall upkeep of the park. If you have a specific skill, like engineering, you could assist with generator or engine maintenance. The island does not have any government-provided utilities, so all upkeep and maintenance is the responsibility of the BNT. Any assistance goes a long way and is deeply appreciated! If you're not sure how your skills could be utilized, talk to a Park Warden to see how best you can help!
4. Let your peers know about our Annual Passes and Support Fleet Memberships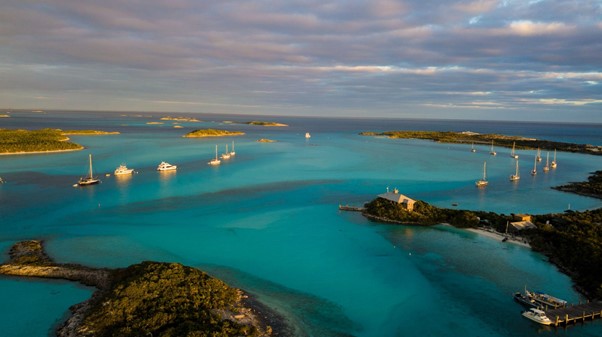 We offer Annual Passes and Support Fleet Memberships specifically for our boating visitors. Many of these memberships cover all park fees, including: landing fees, beach setup fees, anchorage, and mooring fees. These memberships make it easy and convenient for boats that frequent the ECLSP to stay up to date with access to the park by covering all necessary fees upfront for a select period of time. This can be beneficial for your guests so they can be prepared ahead of time for any visits they make to the ECLSP! Full details about our Annual Pass and Fleet Membership offerings can be found in the ECLSP guidebook.
5. Encourage guests to support the park
As a nonprofit organization, we rely on donations and memberships to carry out our important work to protect the environment. Encouraging your guests (and everyone you know!) to give is one of the quintessential ways you can support what we do at the BNT! Something you may want to inform your guests of is our special "Friends of the Park" donor group. "Friends of the Park'' are supporters who donate $1,000 or more to the ECLSP and then get a plaque added to our wall of "Special Friends," proudly displayed at our park headquarters. They can also sign up for BNT membership to receive exclusive benefits and show their long-term support.
If any of your guests want to make a larger impact at the ECLSP, they can donate to the construction of the ECLSP STEM building for science-based conservation and education.
6. Let your guests know we are 501C3-registered
The Bahamas National Trust Fund Inc. is a 501C3-registered charity in the USA. This means donations made to our organization are tax-deductible. This could be an incentive for some of your guests who may be interested in making a donation to the BNT. So make sure all of them are aware that we are 501C3-registered!
The ECLSP is one of the most special places in the world. We need all the help we can get to protect it. If you have any questions about ways you can support the work of the BNT, visit our website or reach out to us at supporttheparks@bnt.bs
Thanks for your interest in helping to preserve the national treasures of The Bahamas!
Article by:Leah Carr, Bahamas National Trust - Photos: Elijah Sands/Bahamas National Trust
---
Looking for a yacht job? Create a free CREW account and start receiving job offers.
Looking for crew? Join Meridiano and easily search over 40,000 qualified crew profiles to find your next great hire!
Copyright © 2020 by Meridian°
The information provided in this publication is intended for guidance only. We make every attempt to ensure the information included in this publication is accurate and up-to-date. However, Meridian makes no warranty or guarantee regarding the accuracy of the information within this publication. We recommend, in all cases, seeking specialist advice so that your individual circumstances can be fully considered.
All rights reserved. This publication or any portion thereof may not be reproduced or used in any manner whatsoever without the express written permission of the publisher except for the use of brief quotations in a book review.