International Seakeepers
The International SeaKeepers Society promotes oceanographic research, conservation, and education through direct involvement with the yachting community. Providing educational resources and hands-on marine science experiences to students is the primary focus for ensuring the future well-being of our planet. SeaKeepers enables the yachting community to take full advantage of their unique potential to advance marine sciences and raise awareness about global ocean issues.
Founded in Monaco in 1998, SeaKeepers began as a group of yacht owners who were concerned about the deterioration of our natural environment. The organization's initial focus was on the development and use of instrumentation on yachts to monitor marine conditions throughout the world's oceans. Today, SeaKeepers continues to work with yachts as a vital part of its programming.
Our motto is, "Research. Educate. Protect and Restore."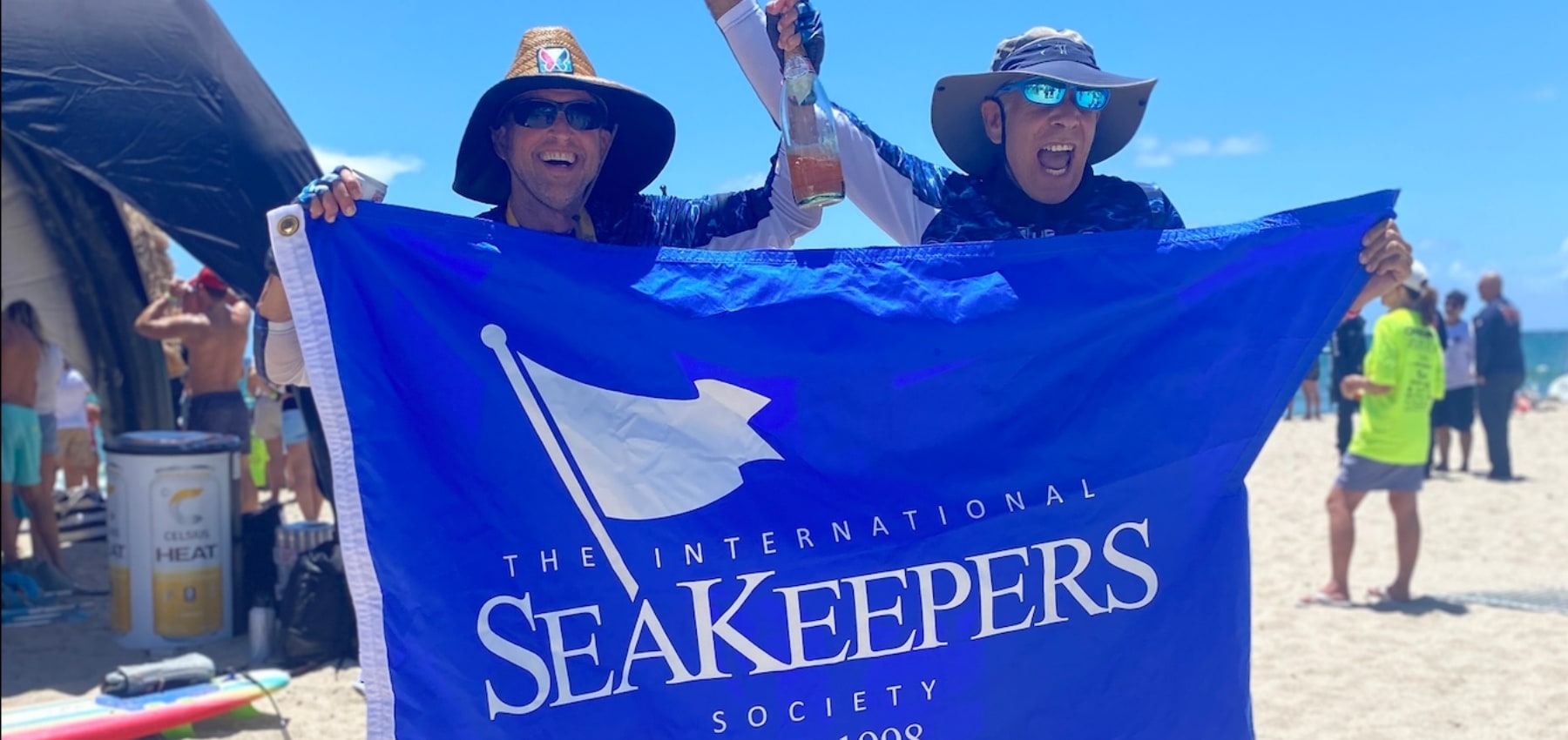 Q. Tell us about your motto "Research. Educate. Protect and Restore."
A. SeaKeepers is deeply committed to finding real-world solutions to the problems now plaguing our seas. Our small but distinguished membership includes entrepreneurs, yachtsmen, corporations, divers, scientists, and concerned citizens building a global movement to help restore and protect the world's oceans. As a private/public collaborative effort, SeaKeepers focuses on critical ocean issues in cooperation with government agencies, other like-minded organizations, the academic community, and the public.
Q. What and or who inspires your company?
A. SeaKeepers is inspired by the recognition of the importance of protecting the environment through protecting our oceans.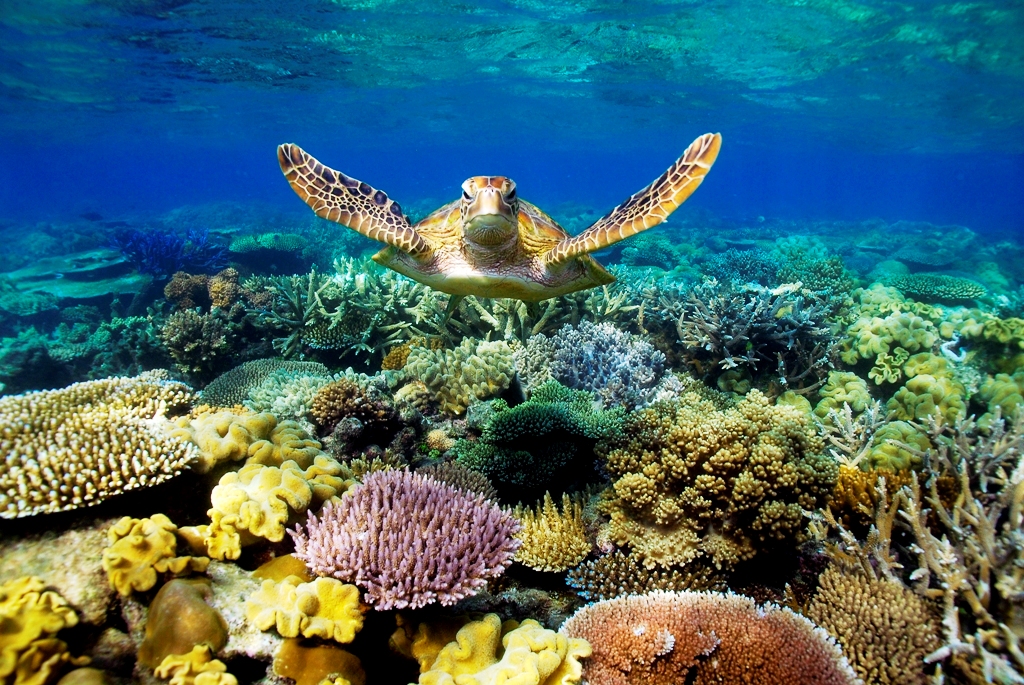 Q. How can yacht crew become more engaged in raising awareness about global ocean issues?
A. Yacht crew can raise awareness by becoming a SeaKeeper, through our membership program, DISCOVERY Yacht Program, following our Green Guide to Boating, or participating in annual events and beach clean-ups that support ocean conservation.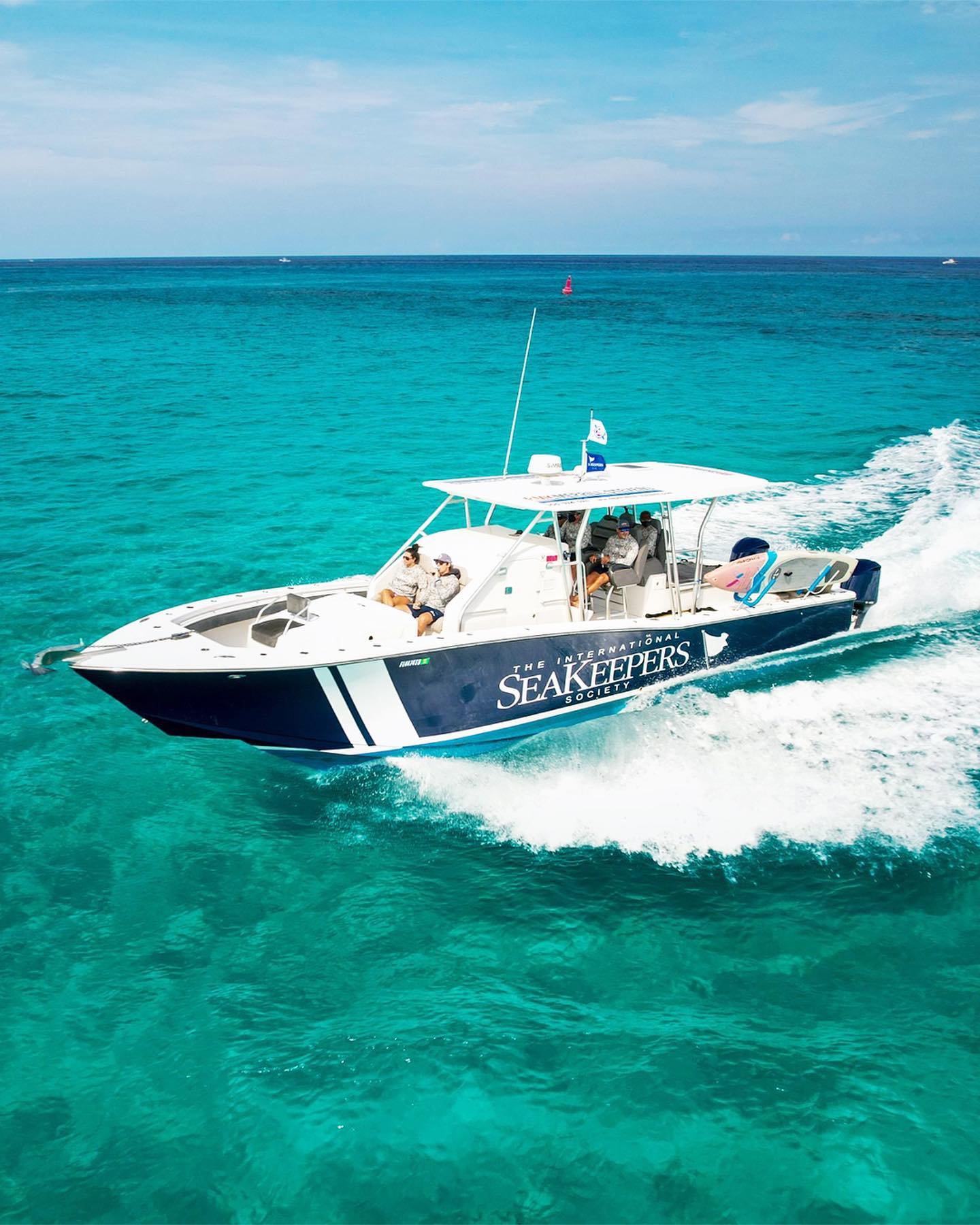 Q. What is the best way to encourage the captain or owner of a yacht to help with oceanographic research?
A. By becoming a DISCOVERY Yacht, vessels have the unique opportunity to participate in ongoing research while engaging with influential, well-established marine scientists. If a fun experience for both the crew and the owners is not encouraging enough, the owner can also expect tax write-off benefits and does not have to be present on the vessel.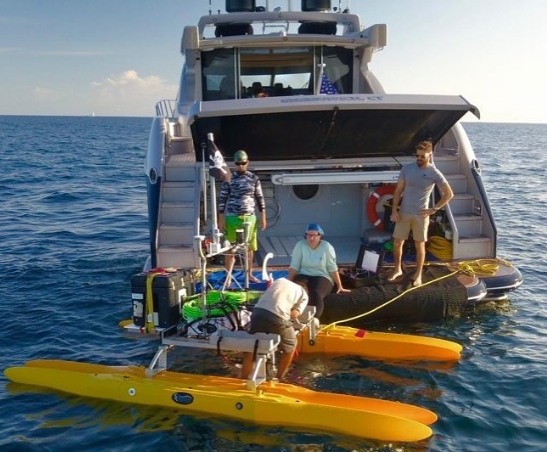 DISCOVERY Yacht Andiamo
A couple of years ago, SeaKeepers teamed up with the Boswell Marine Ecology & Acoustics Lab from @fiuinstagram aboard the DISCOVERY Yacht Andiamo to deploy their sonar-equipped autonomous survey vehicle (ASV) with the aim of surveying goliath grouper spawning aggregations.
Q. What is the DISCOVERY Yacht Program and why should the crew join?
A. The DISCOVERY Yacht Program is comprised of Scientist-led Expeditions, Citizen Science, Community Engagement, and Educational Outreach. The SeaKeepers staff work closely with the yacht owners and crew to coordinate research and outreach activities that reflect their ocean-related interests. It is a unique experience that allows the crew to assist in scientific expeditions to support ocean conservation and protect our oceans, which is vital to maintain the work they do.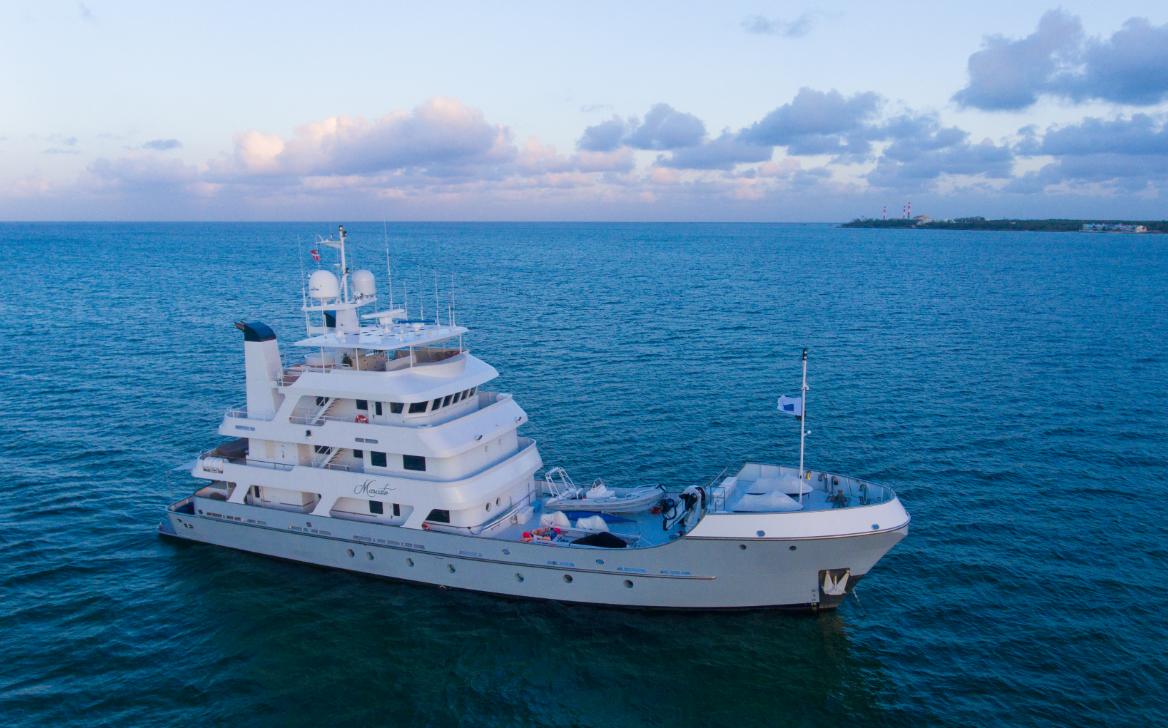 DISCOVERY Yacht Marcato
The International SeaKeepers Society teamed up with Beneath the Waves and Dr. Brennan Phillips of the University of Rhode Island to conduct shark tagging as well as deep ROV drops to film the ocean floor at depths of over 1,300 meters. The shark tagging took place at Rose Island, just off of New Providence, Bahamas onboard D/Y Marcato @mymarcato as well as near the Tongue of the Ocean, Bahamas.
Q. What would a typical day in this program entail?
A. This is a great question! A typical day depends on which scientist SeaKeepers is helping or the type of research we're participating in. If we are facilitating Whale Research, the expedition may include following and observing a pod of whales while recording their vocalizations, or affixing forward-facing cameras to their backs to get a point of view in the life of a humpback or blue whale. Other typical days at SeaKeepers can include water sampling to collect data like temperature, pH, salinity, and nutrients or remotely operated vehicle deployments that measure the health of surrounding reefs in Miami, Florida.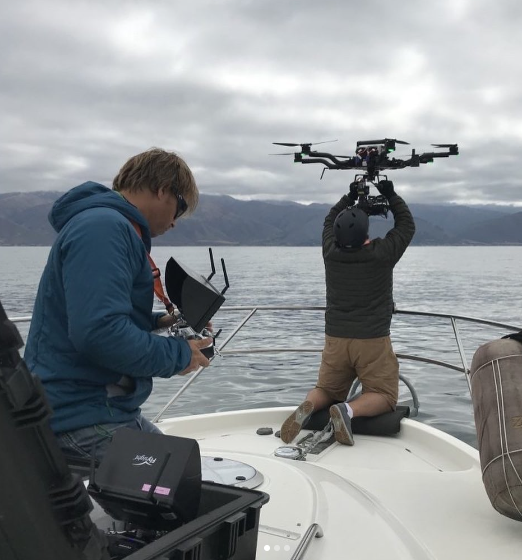 D/Y E-Cruz, when SeaKeepers partnered with cetacean experts from @ucsc , Southall Environmental Associates, @dukeuniversity , and @stanford , to deploy suction cup tags on blue and humpback whales while using drones to measure body length. They also aimed to identify maneuvers and reconstruct 3D trajectories using drones and sensor technology. These observations helped gather data to answer questions about how these animals move and use energy when foraging and feeding
Q. In the DISCOVERY Yacht Program, what are the types of research or outreach that are being done?
A. As stated above, there are a number of different types of research we facilitate. It all depends on the scientist and the subject matter they happen to work with. This could be megafaunas such as sharks, whales, or turtles, or other types of marine life such as coral reefs, plankton, and algae. In addition, we also host students and adults alike in "floating classrooms" through our Educational Outreach program, where we give a hands-on approach to learning about marine ecosystems. All our programming can be found here: https://www.seakeepers.org/programs/discovery-yacht-program/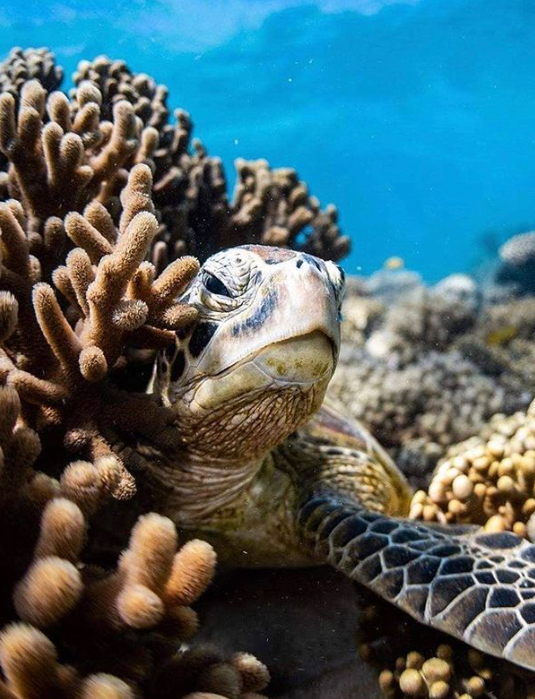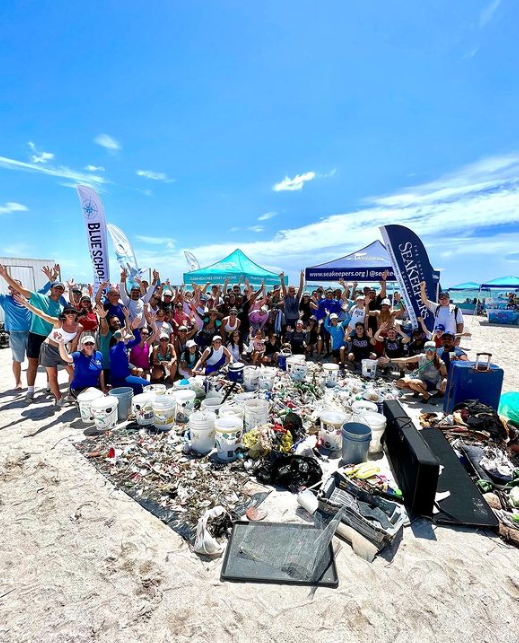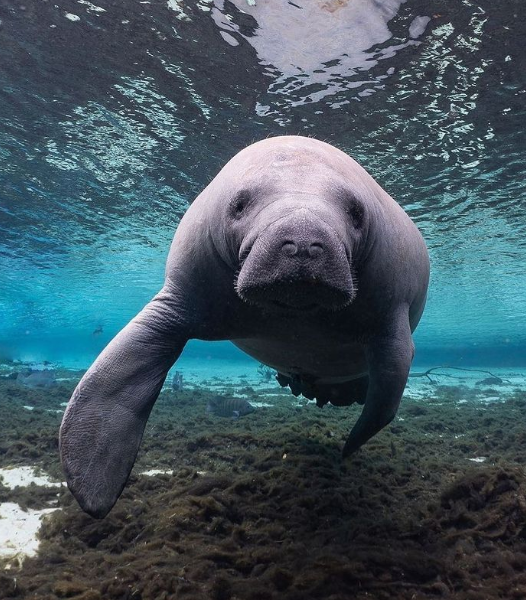 Q. Are there any amazing expedition science-led stories that you can share?
A. Tony Gilbert – Programs Director - One of my favorite expeditions was in Southeast Alaska where SeaKeepers spent a few days aboard DISCOVERY Yacht, Blue Pearl, a 65' Fleming. This was an extraordinary expedition where we spent the trip looking for humpback whales with the aim to record their vocalizations using a hydrophone (or underwater microphone), playing the sounds back to the whales, and observing their responses and reactions. This is how one can begin to decode their language. As we came upon a pod of about nine whales, we noticed they were bubble net feeding. Bubble net feeding is a technique by which two whales will blow bubbles underwater in a circular vortex so as to trap their prey. Then, the rest of the pod will lunge up at the right moment to swallow said prey. As I tried to snap a shot or video of them lunging up with their huge open mouths enveloping the salmon, I found I was always late to the party. Dr. Brenda McCowan said to me "Just listen for the feeding call and you'll see them come up about a second or two after." Sure enough, while listening to the vocalizations that came from the speaker on board, I heard a distinctive long high-pitched squeal. That was my cue to get my camera ready as the whales lunged up to feed. It was incredible to witness in real-time, not only the beauty of these animals but also to learn about how complex and strategic their method of feeding is.
Interestingly, this research expedition included the involvement of SETI (Search for ExtraTerrestrial Intelligence). The idea is, that if we can decode non-human communication here on earth, we may be able to better recognize patterns from space originating from some otherworldly intelligent source.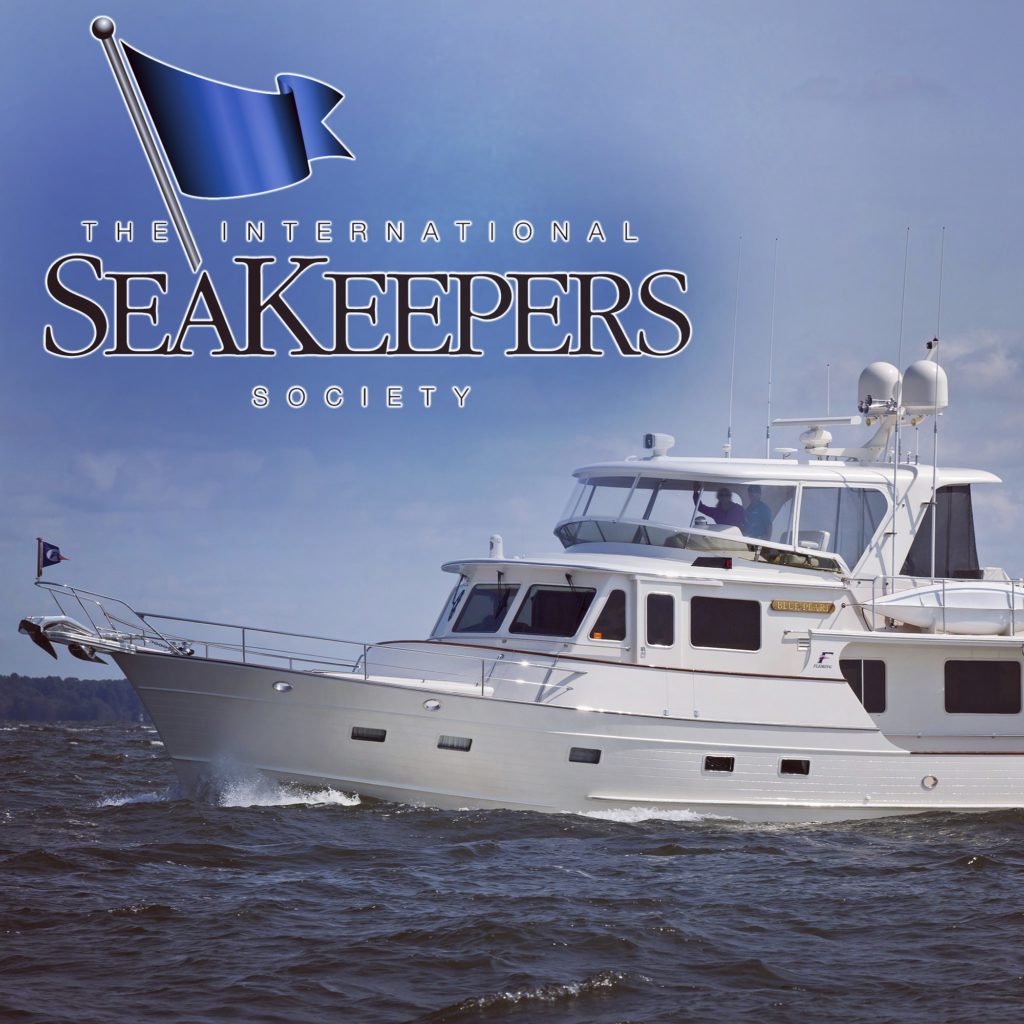 Q. What does the yachting industry mean to you?
A. The yachting and boating community is essential to our existence. Vessels transport goods internationally, are used in sourcing food from the ocean and even recreationally yachts have the ability to explore the world's oceans, often in areas where data is sparse, non-existent, or of poor quality – providing us with data that is invaluable and integral to ocean science.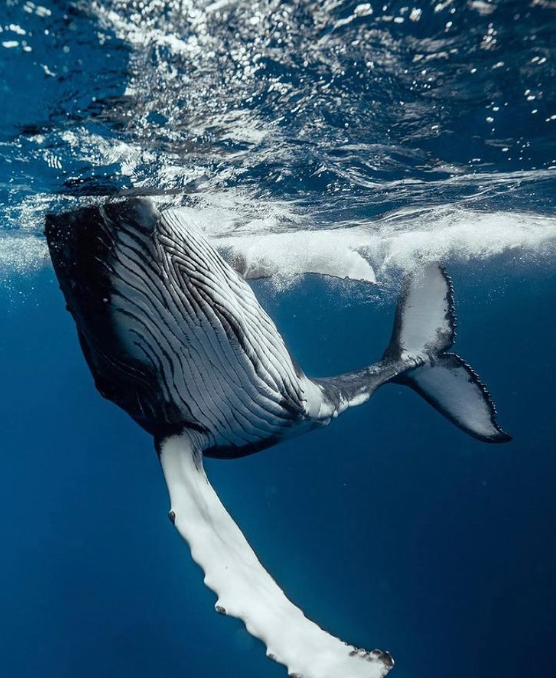 Q. We finish this blog interview, and you step outside the office and find a lottery ticket that ends up winning $10 million. What is the first thing you do for SeaKeepers?
A. This is a difficult question to answer due to the many facets that make up SeaKeepers. Depending on whom you ask on the team, the answer could focus on expanding our Educational Outreach for students all around the world, acquiring more equipment to encourage Citizen Science on a global scale, or facilitating more activities and programs that could benefit the local community. Regardless of whom you ask, the answer will always be to benefit ocean conservation and research, and most of all – to educate the public and bring awareness to global ocean issues.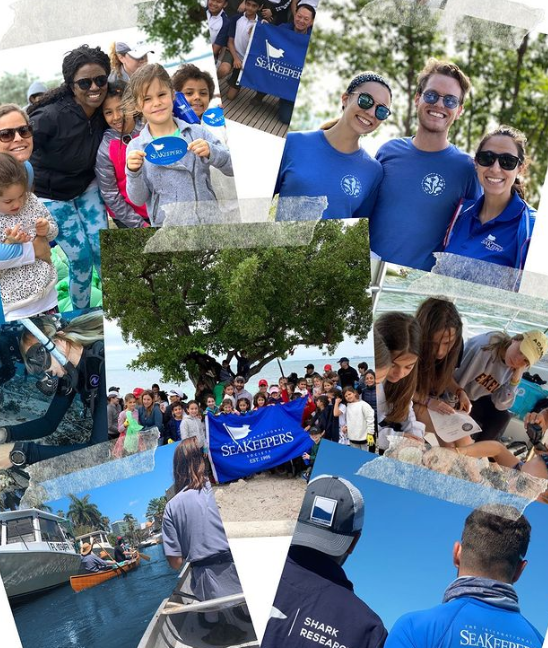 Final Note
As captains and crew, you can adopt good boating practices that protect the ocean and reduce your carbon footprint. Proper handling, responsible vessel maintenance, good refueling, repair, and storage habits preserve clean water and protect the animals that live in it while keeping you and your families safe.
Check out Seakeepers today!
For even more amazing tips dive into the SeaKeepers' "A Green Guide to Boating" which highlights the best practices for recreational boating and raises awareness on ocean sustainability and conservation.
Download the form and receive a FREE digital version of "A Green Guide to Boating."
THANK YOU SEAKEEPERS!! =)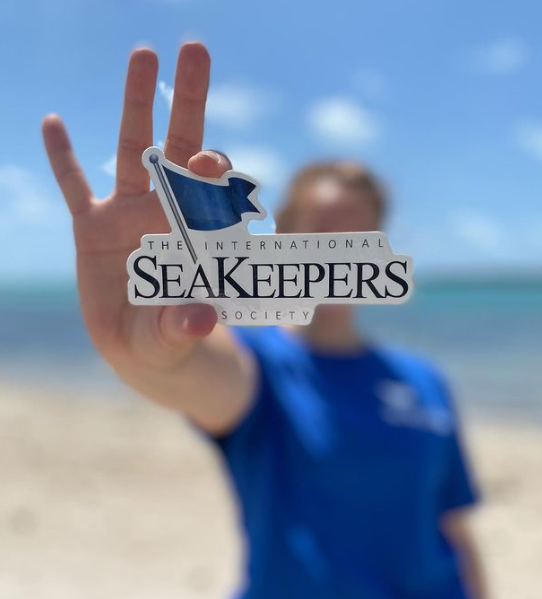 ---
Looking for a yacht job? We are here to help guide you on the journey! Send us your CV/Resume and we will create a profile for you today! Crew@MeridianGo.com
Looking for crew? Join now and easily search over 40,000 qualified crew profiles to find your next great hire! Email Sales@MeridianGo.com
Copyright © 2022 by Meridian°
The information provided in this publication is intended for guidance only. We make every attempt to ensure the information included in this publication is accurate and up-to-date. However, Meridian° makes no warranty or guarantee regarding the accuracy of the information within this publication. We recommend, in all cases, seeking specialist advice so that your circumstances can be fully considered.
All rights reserved. This publication or any portion thereof may not be reproduced or used in any manner whatsoever without the express written permission of the publisher except for the use of brief quotations in a book review.