Harbor East Marina - Baltimore MD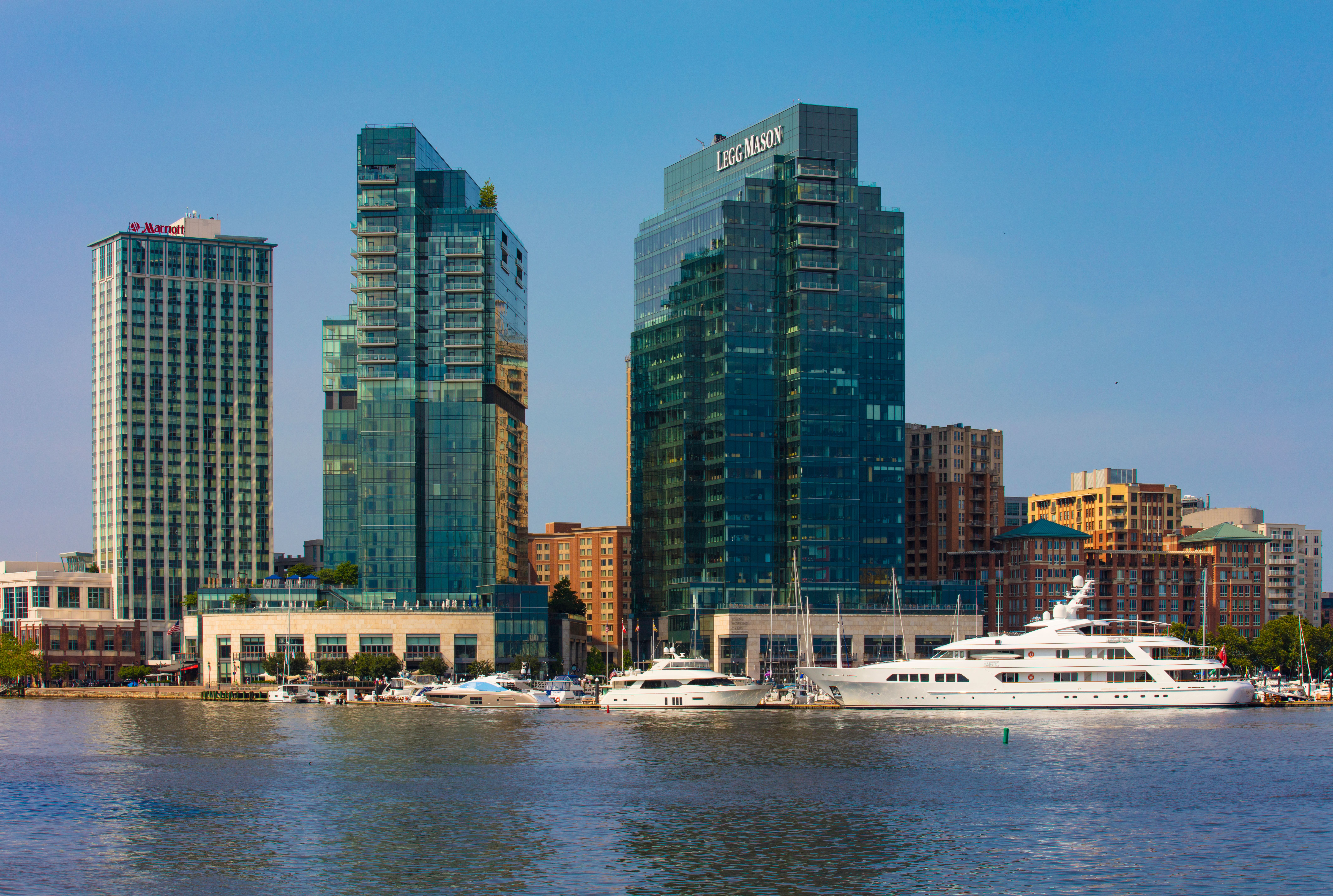 Anyone who has spent time on the water knows that docking at a great marina is essential. Amenities, location, and accessibility are just some of the features that differentiate a good marina from a great one. The team here at Meridian° has spent their fair share of time at marinas around the world and decided to sit down with the general managers of some of our favorite spots. The first GM we sat down with is Matt Giorgi who oversees the Harbor East Marina in Baltimore, Maryland.
Located in the heart of Baltimore's famed Inner Harbor, Harbor East Marina offers an unparalleled urban oasis boasting spectacular views, refined amenities and access to the city's most prestigious neighborhood, Harbor East. ​Luxury hotels, 5-star restaurants, lively bars & lounges and the best of national and local shops sit just steps ashore, providing guests a sophisticated waterfront retreat. It is steps away from the Four Seasons Spa and Maryland Athletic Club.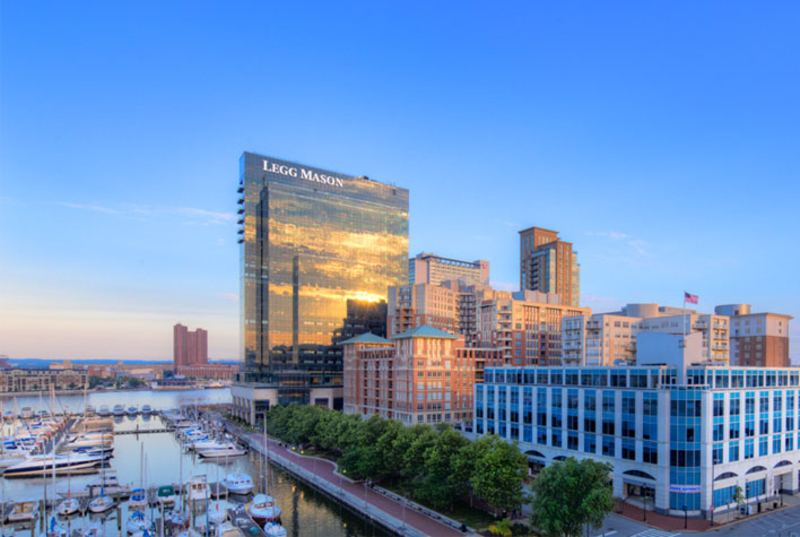 "The National Aquarium is also close and is one of the country's best," says Giorgi. Also, Fort McHenry is just a few miles away at the mouth of the Inner Harbor and is where Francis Scott Key wrote The Star-Spangled Banner. Fell's Point has a fun nightlife for crew too!
According to Giorgi the central location means that Chefs are walking distance from Whole Foods Market; 3 minutes, and the Historic Fell's Point Farmers Market; 10 minutes. They also offer Golf Cart transportation for provisioning and on-site shuttling.
In addition to its prime setting, Harbor East Marina offers boaters a world-class marina experience with 184 boat slips and 900ft of alongside dockage. Their newly renovated facility features brand-new floating docks, wider slips and finger piers, lpe decking, enhanced shore power and reimagined amenities throughout the property. From exciting summer events and educational seminars to well-appointed showers and a comfortable marina lounge, boaters are surrounded by all the comforts of home while enjoying their stay in Baltimore.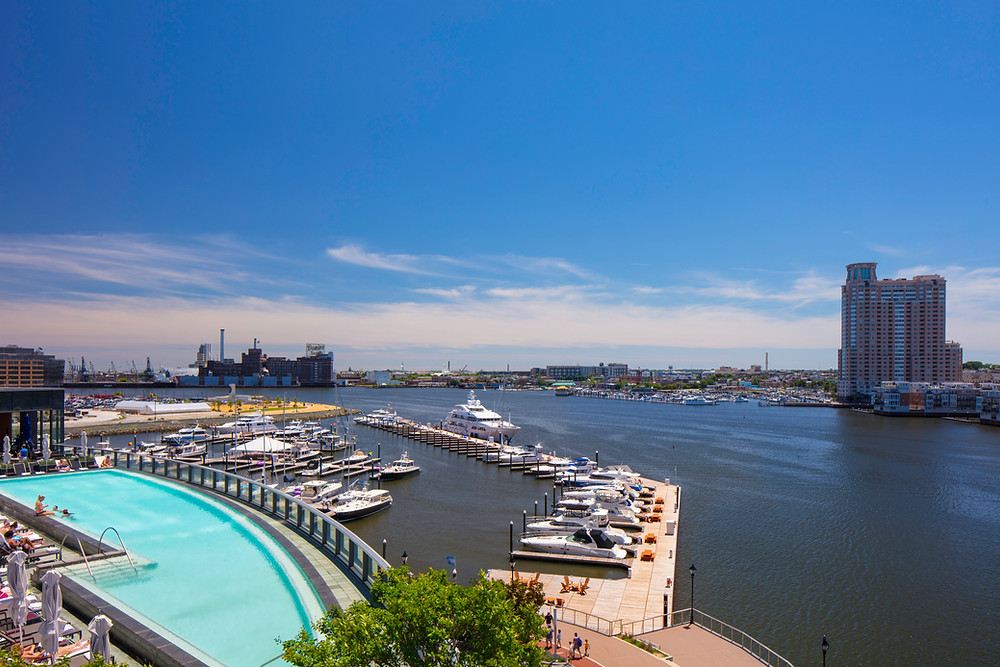 If all of that weren't reason enough to check it out Giorgi wants us to know that you also get a great deal! Harbor East Marina offers very competitive rates of $4-$5 per foot compared to $18 per foot charged at South Florida and New England destinations.
Even though Giorgi insists that any time of year is a great time to be at Harbor East Marina he shares that Fourth of July and New Year's Eve Fireworks along with Baltimore Fleet Week in September are some of the most popular times to visit. Saying, "if you want to experience a truly remarkable Baltimore experience, summer weekends and holidays are a must. The weather and water is warm and the area around Harbor East is buzzing with events and activities daily, oh and the crabs!"
So, the next time you find yourself in the Baltimore area be sure to visit Matt Giorgi and his team at the Harbor East Marina. From location to amenities and price we think this is certainly a must stay. No matter where you end up, Meridian° is here for you every step of the way!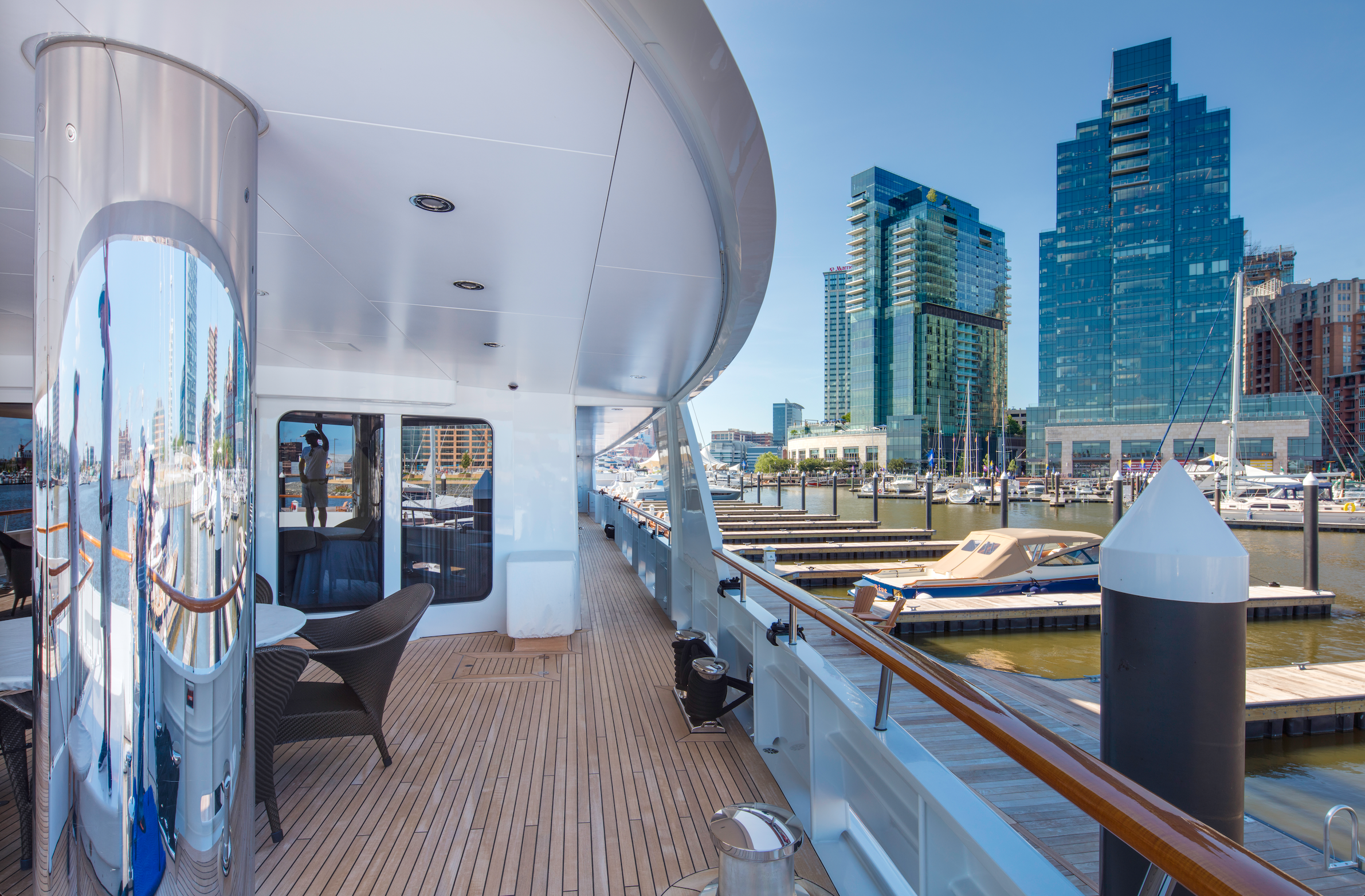 ---
Looking for a yacht job? We are here to help guide you on the journey! Send us your CV/Resume and we will create a profile for you today! Crew@MeridianGo.com
Looking for crew? Join now and easily search over 40,000 qualified crew profiles to find your next great hire! Email Sales@MeridianGo.com
Copyright © 2022 by Meridian°
The information provided in this publication is intended for guidance only. We make every attempt to ensure the information included in this publication is accurate and up-to-date. However, Meridian° makes no warranty or guarantee regarding the accuracy of the information within this publication. We recommend, in all cases, seeking specialist advice so that your circumstances can be fully considered.
All rights reserved. This publication or any portion thereof may not be reproduced or used in any manner whatsoever without the express written permission of the publisher except for the use of brief quotations in a book review.