Captain Kelly Q&A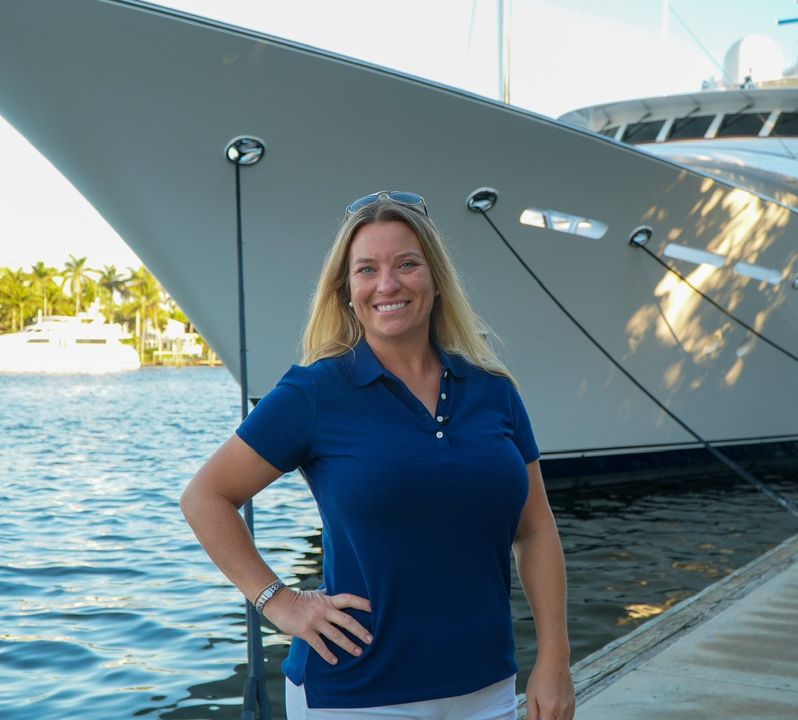 The journey of Superyacht Captain Kelly Gordon began in Indiana, and after becoming a Chemistry professor, she accidentally discovered the world of yachting! We are so grateful to have met her this year and started a wonderful friendship with this incredible and inspiring woman! Thank you Captain Kelly for sharing your story with us and taking the time to help us learn more about your amazing path in life so far.
Q. Tell us a little bit about yourself.
A. Great question! I grew up the furthest from anything yachting on a small farm in North Central Indiana. I had always wanted to be a veterinarian since I was 6 years old and I actually got into veterinary school right out of undergraduate school but chose not to go. I then went on to graduate school where I obtained my Master of Science in Chemistry. I have always been an animal lover and of all things nature. Most importantly though, I am super close to my family.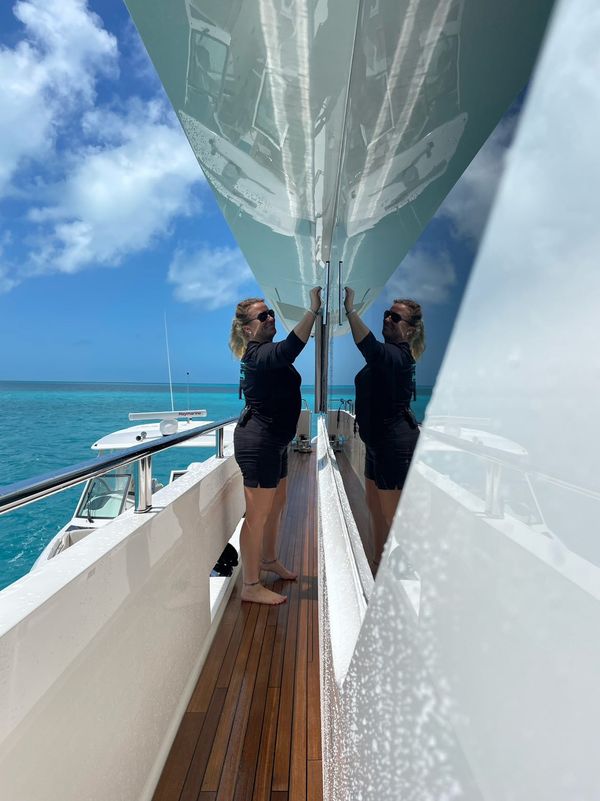 Q. How did you get started in the yachting industry?
A. I got started in the yachting industry by complete accident. After graduate school, I obtained a teaching job at a local junior college on the coast of North Carolina. Being new to the community, one of my students that were very involved in the community noticed and offered to help familiarize me with what the great little town I had chosen as the home had to offer. I found myself invited to an event on a motor yacht that was in town and got no further than the back deck and said, "this is what I want to do!" I was fortunate that the owner saw my drive and determination and took me under his wing to teach me and expose me to all that he knew.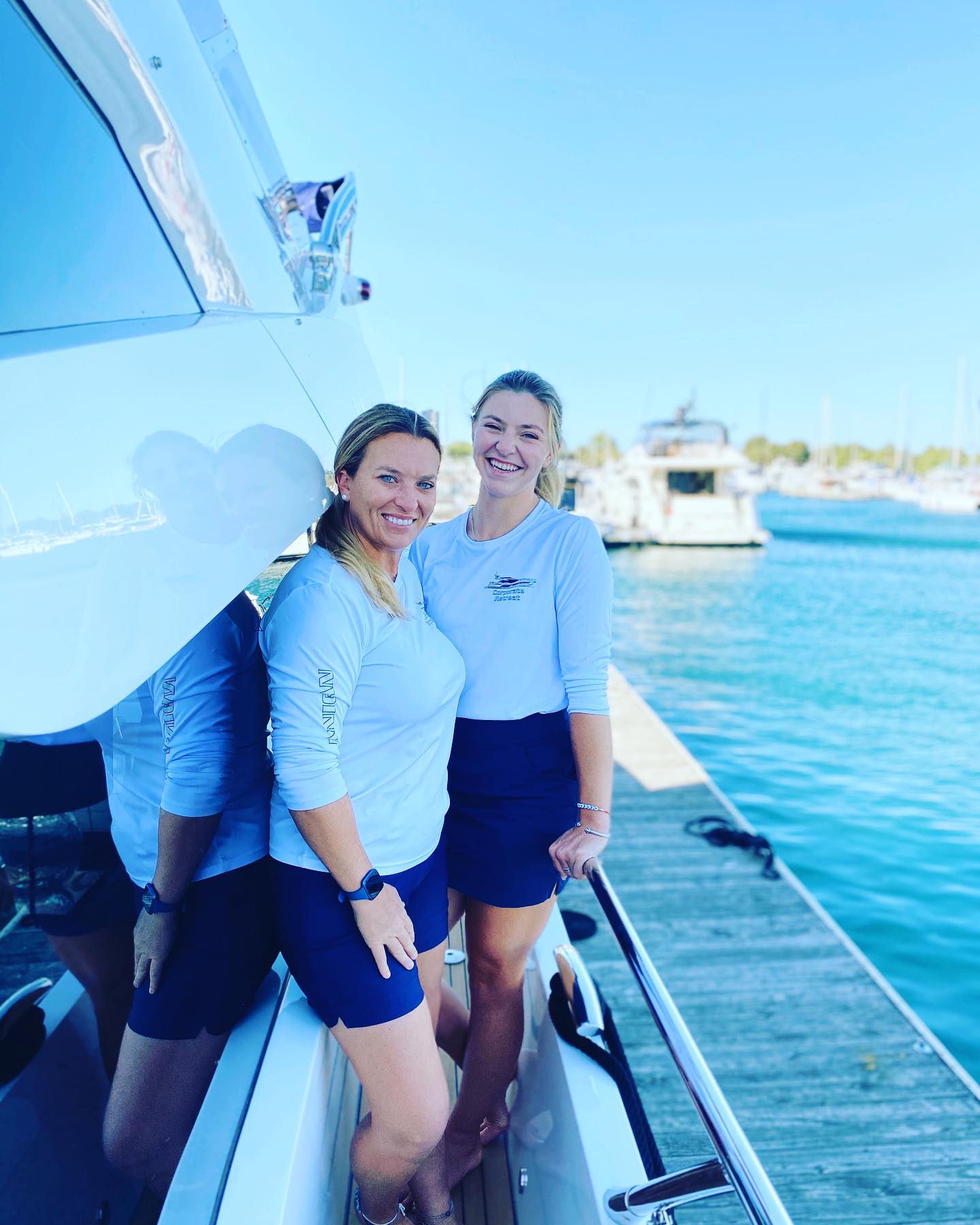 Q. What's the most common rookie mistake when it comes to starting out in the industry do you think?
A. There are a few common mistakes that I see rookies making when starting out.
1). Not asking enough questions. The captain and crew know that you are a rookie and don't expect you to know everything, so please ask when you don't understand!
2). Making a mistake and not owning up to it. If you mess up just say so. I'd rather you tell me versus me having to figure it out on my own.
3). Not jumping on every opportunity possible. Even if it's a crap job, take it, and offer to help. Showing initiative, drive, and willingness to help will go a long way in this industry.
4). And slow down, watch and listen. Stay humble. The crew will certainly appreciate your prior experience, but don't forget that you are green and have a lot to learn.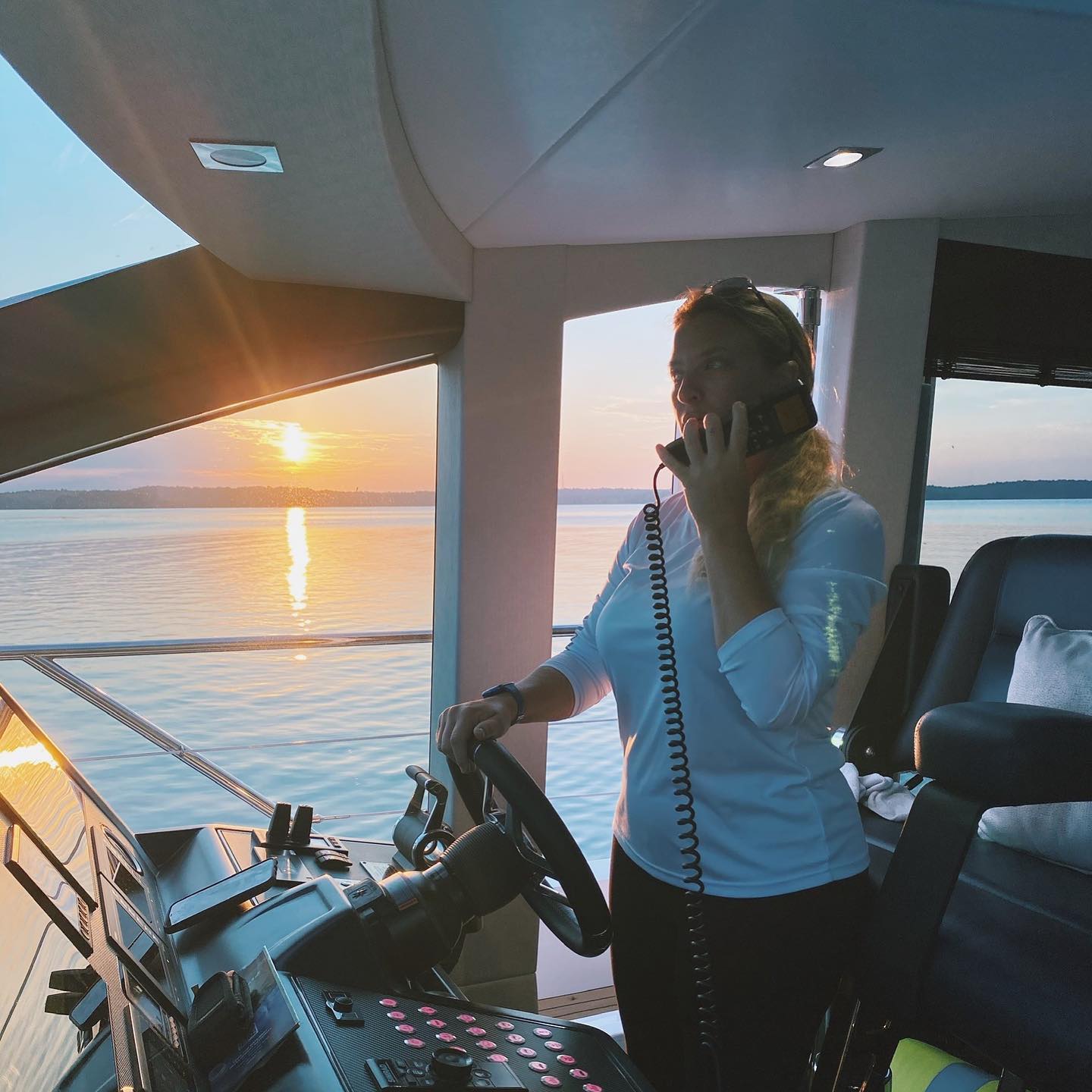 Q. If someone walked up to you asking for your advice and you only had a few minutes to give 'em your best tip, what would it be?
A. I love this! Do all the jobs! Again, even if you think they are crap jobs, do them! It shows that you're a team player, willing to learn, and take initiative. Once a captain sees that you have that amazing work ethic and are willing to be a team player you will find yourself on a permanent gig in no time!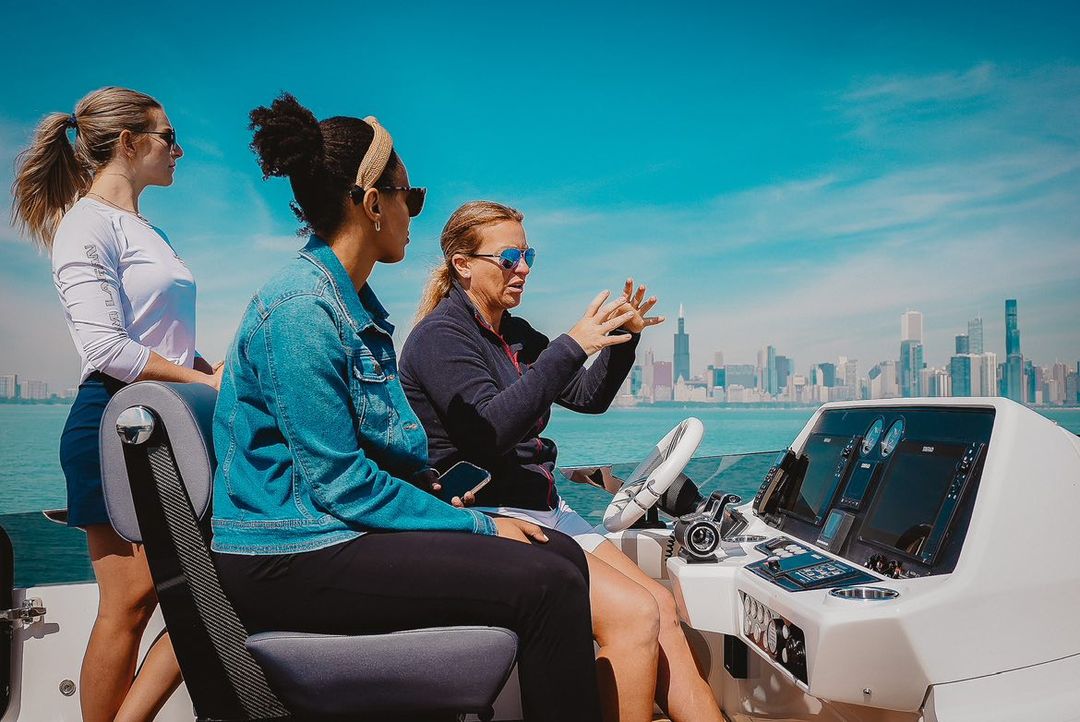 Q. If you are interviewing crew to hire, what traits would you look for?
A. When hiring crew members I am mostly looking for attitude as skill is something that can be taught. Of course, I am hoping that you come to me with a strong skill set and the ability for the position I am looking to fill, but I am looking for a good fit within my team more than anything. Are you a team player and take initiative? Are you willing to learn? Do you have a good energy about you? Can you handle a fast-paced and demanding environment?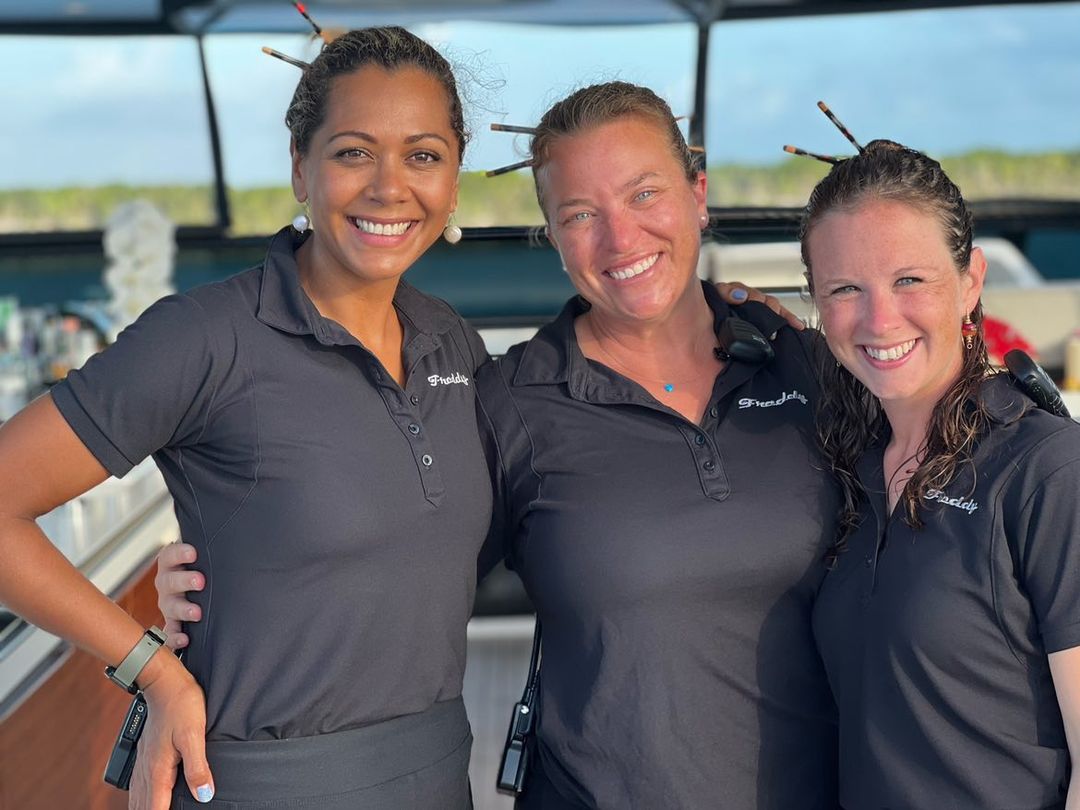 Q. What are your lifelong dreams?
A. Wow! I have a few!
1) To obtain my Master 3000 GT and then maybe my Unlimited Master.
2) To circumnavigate the world on an explorer's vessel.
3) Give back to the world! If I can inspire or encourage just one person to chase their dreams, then I have done my job!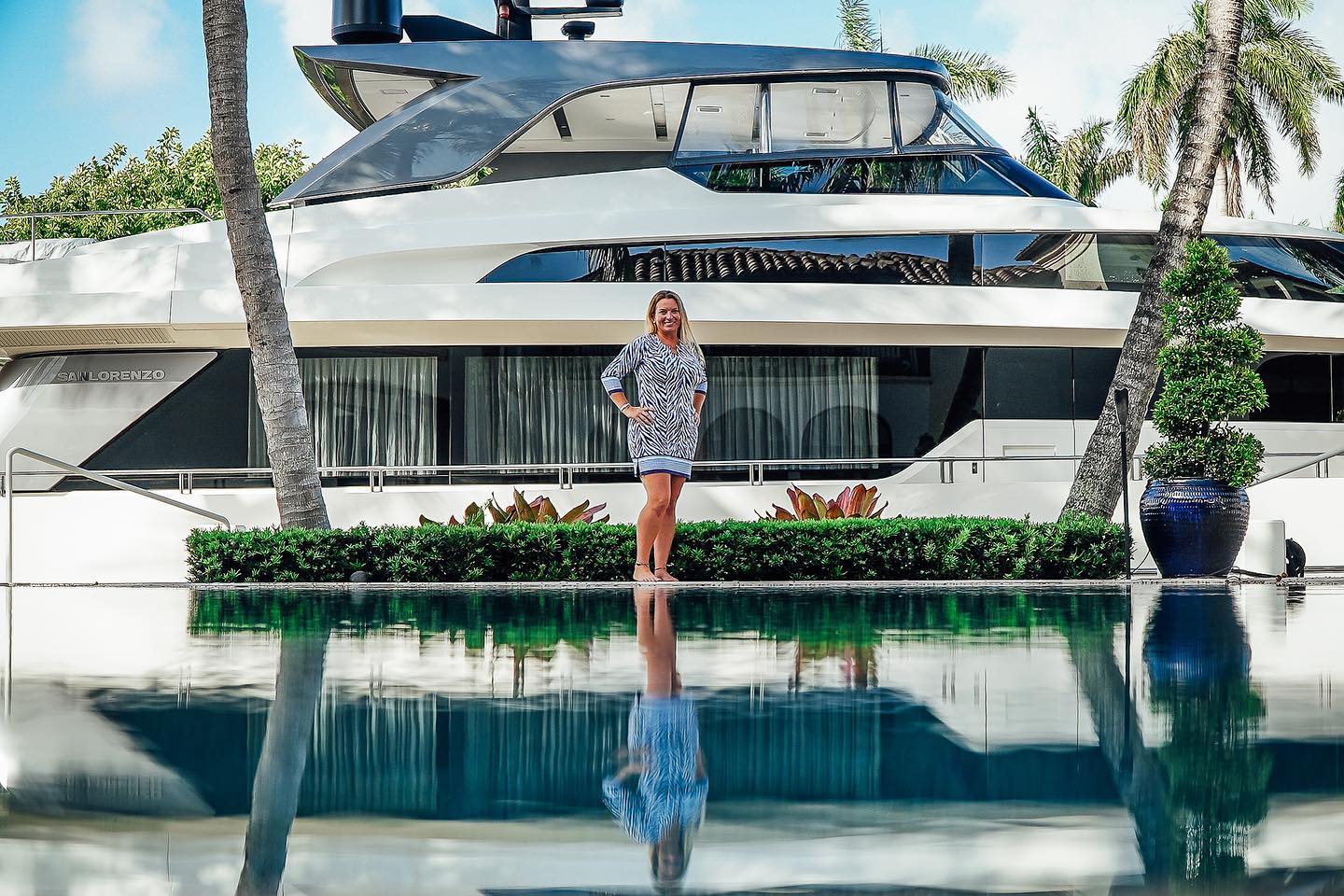 Q. Can you share with us an embarrassing moment where you were able to laugh at yourself?
A. Hahahaha! I love to laugh at myself and probably do so on a daily basis! Let me just say though that learning to laugh at yourself and allowing yourself to be imperfect is huge! I used to expect perfection from myself 24/7 and that is hard, not to mention impossible! I remember vividly the time that myself and two of my best delivery crew were running a boat up the inland rivers of the US and my mate said to me, "you have a boat coming up quickly on your port." I turned and looked to starboard with such confidence and grace. He clearly and specifically told me port side though! When I turned back to them their mouths were gaping open and we all just busted out laughing because I clearly was confused! It really was priceless! They hold me to such high standards and regard me as a captain and the fact that I messed up the most basic piece of boating knowledge could be nothing other than funny. My younger self would have been so mad and would have been so hard on me, so learning to laugh at yourself is so important!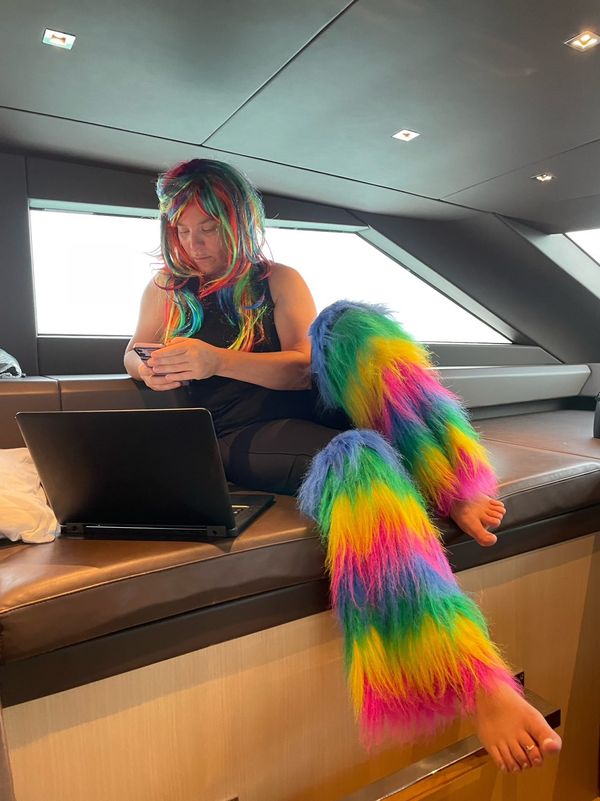 Q. What do you like to do when you are not being a captain?
A. When I'm not being a captain I love to go home to Indiana and see the family and spend time with the animals. It takes me to a special time and place in my life. I am really close to my family and they have been so supportive of me being gone all of the time that spending as much time with them as I can is #1. But, I just went on an actual vacation and found that all I wanted to do was look at boats and be on the water as much as I could. So, there is obviously something about being on the water that literally just soothes my soul.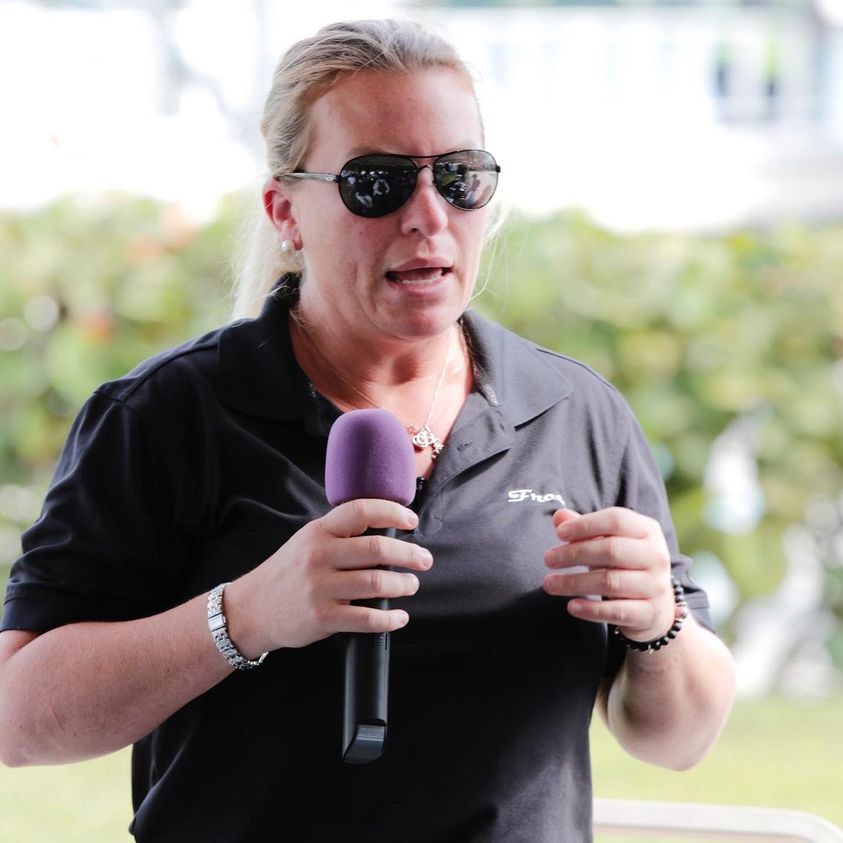 Q. Who is your biggest inspiration?
A. My Mom! She is the one that instilled the confidence, courage, drive, and work ethic that all 3 of us kids have! She is why I am who I am. While the responses to all of the other questions are lengthy, this one is easy to answer and is simply stated as Mom being my biggest inspiration. But, I owe a huge amount of gratitude to my first owner, Dan. If it wasn't for him, I would not be where I am in this industry today.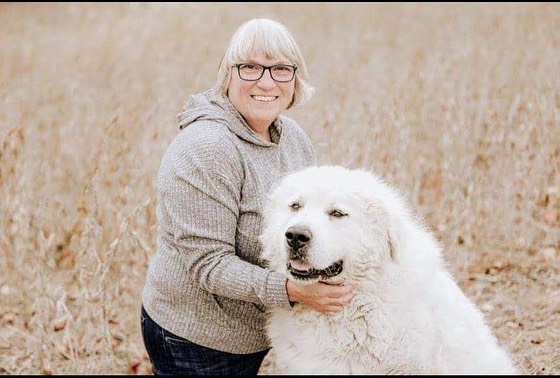 Q. If you had to be shipwrecked on a deserted island, but all your human needs such as food and water-were taken care of, what two items would you want to have with you?
A. Items? Does it have to be an inanimate object? I'd rather say my family and pets, but since you have limited me to items, it would be a good book and the compass that my sister bought me. She engraved, "let your mind be free when you're at sea" on the backside. It serves no navigational purpose 😊, but it calms me and fills me with a tremendous sense of courage and comfort. Those two items would keep me going.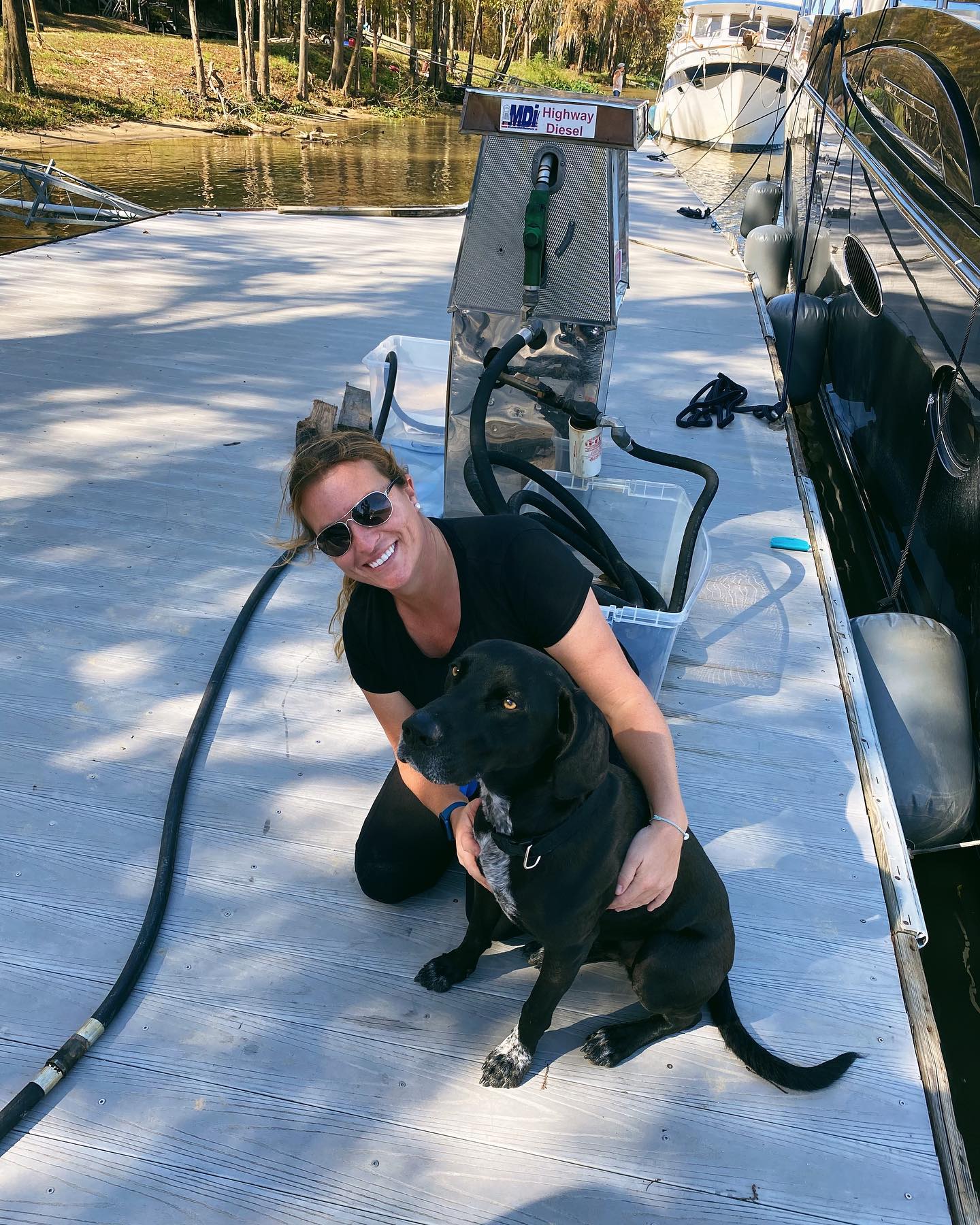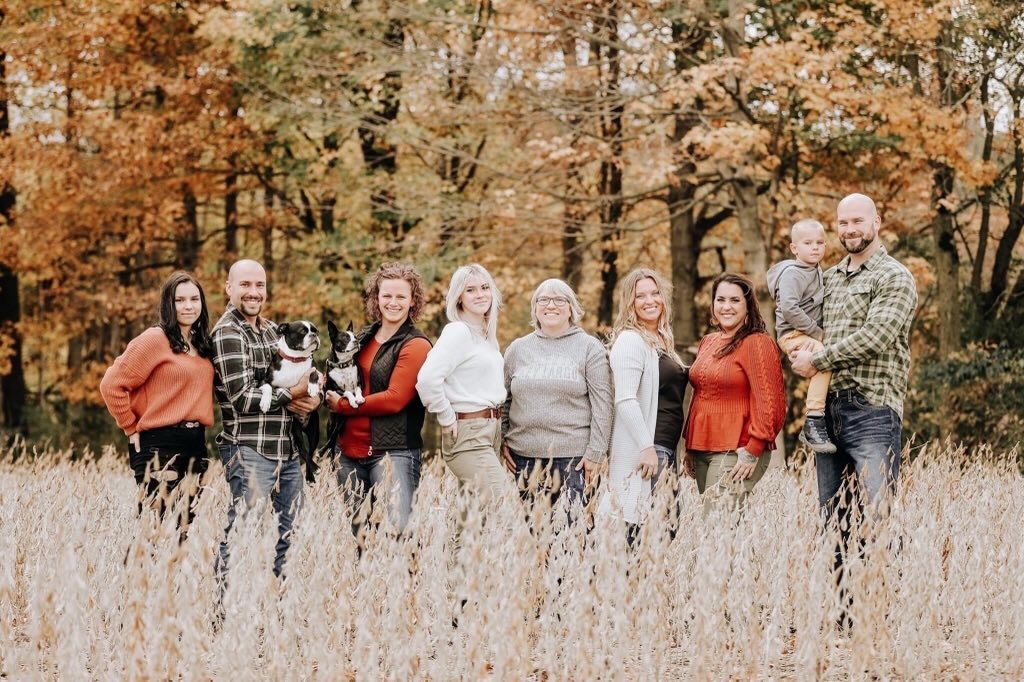 Captain Kelly, you are AMAZING! Our team here at Meridian° is most certainly one of your biggest fan clubs!
Make sure to check out Captain Kelly on social media and follow her journey!
Instagram: @captain_kellyjgordon
Youtube: Captain Kelly J. Gordon
Facebook: Kelly Gordon